Last week ended up being a slow week.
The gutter guard was supposed to be installed Wednesday, that didn't happen. It was then changed to Thursday and that didnt happen either.
The roof rail was taken down Wednesday. The plumbers installed the roof vents for the exhaust fans as well on Wednesday.
Thursday our last day of sunshine the site was vacant.
Friday the forecast was for 20-40mm of rain. The weather bureau got that slightly wrong as we had about 100mm of rain. Just down the road from the block, the road was underwater.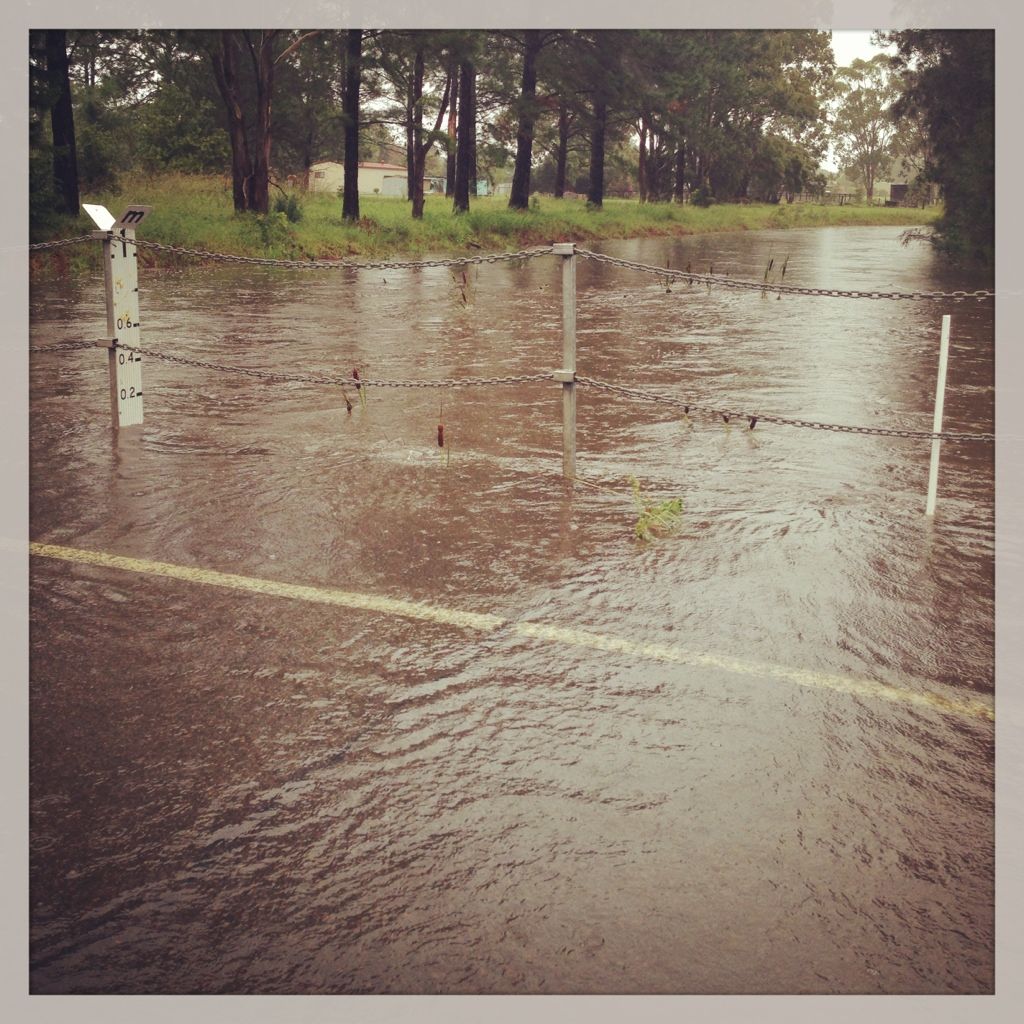 If you drive about 15 minutes from us the river was flooding as well.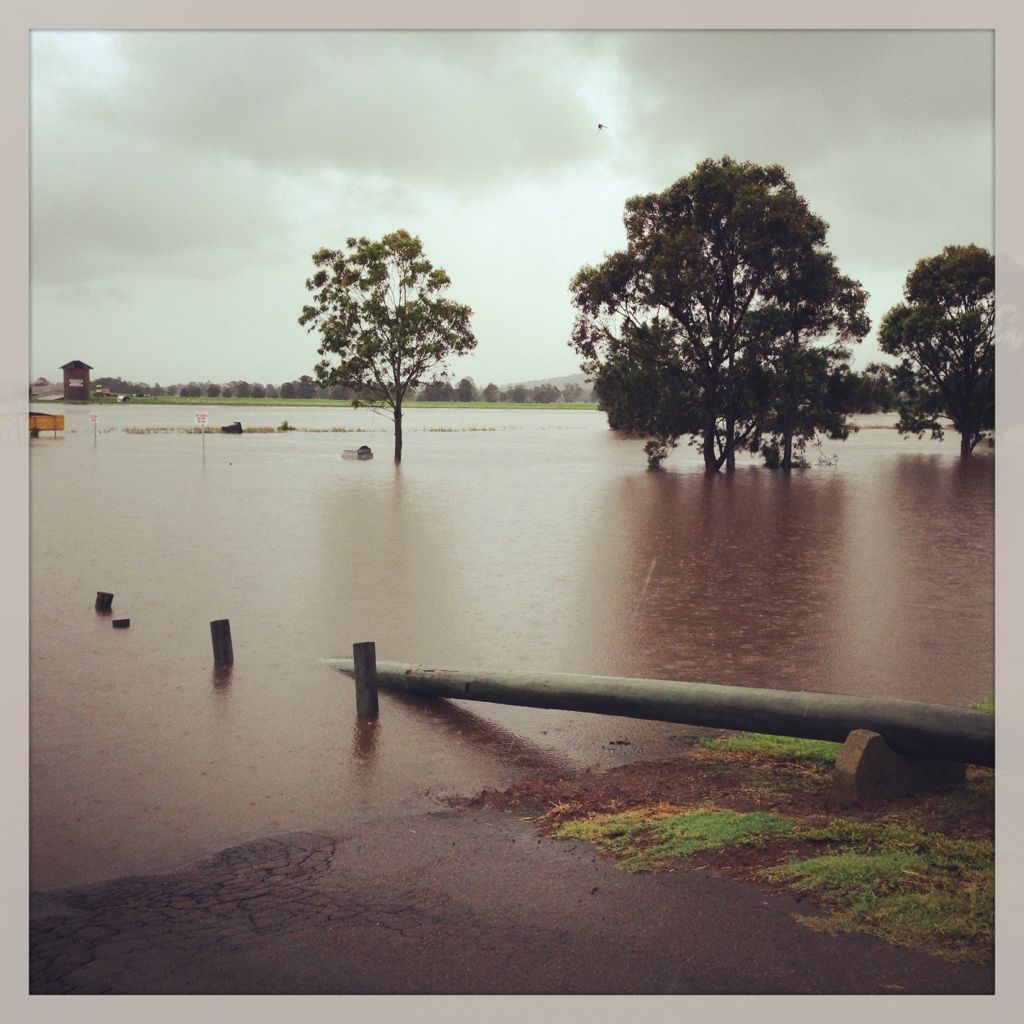 The river should finish before the yellow sign on the left hand side of the photo. That sign is usually quite high out of the ground.
So it is quite obvious that nothing would have happened Friday on the house. We did however receive a delivery of carpentry items.
On Saturday morning we did our usual drive past the block to check everything was still standing. I was shocked to say the least when I saw that there was a ute in the driveway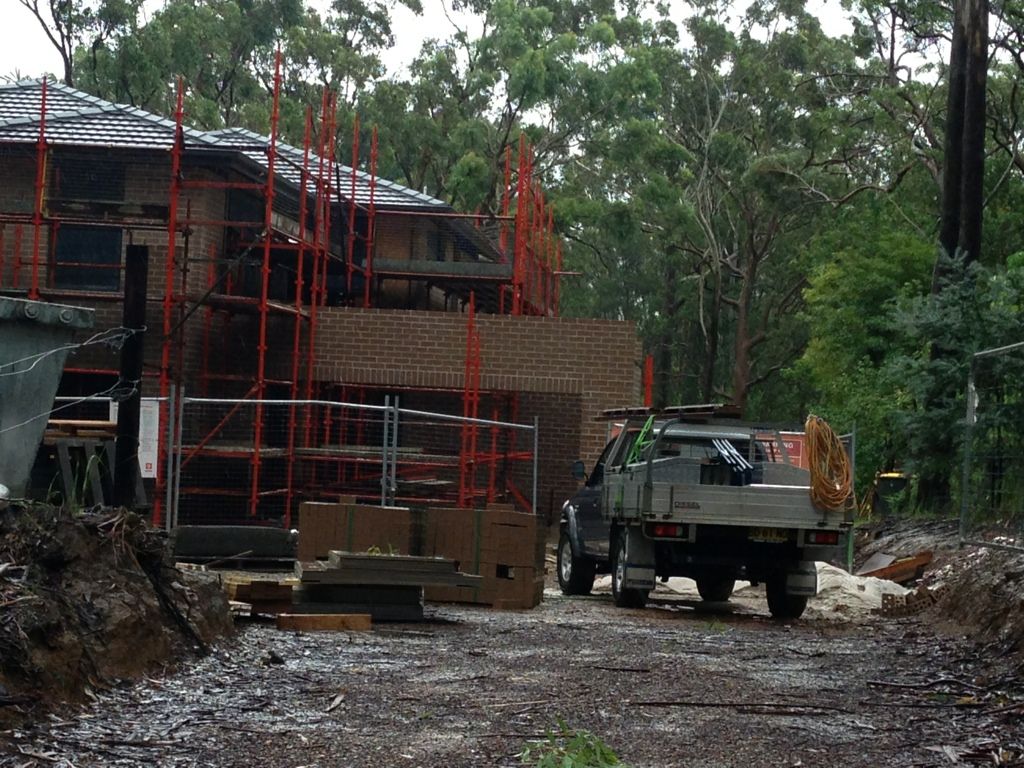 It was still pouring with rain at the time, so 10 points goes to the dedicated carpenter for being there in that weather. We went back in the afternoon and he had gone and nothing much looked like it was done, but still top points for even showing up.
Yesterday, I didn't think there would be anyone on the block as the carpenter had said he had another job to go to. Thankfully the carpenter was back and we had some action.
Internal cavity sliding doors were installed.
The wall ties for the bricks were nailed into the studs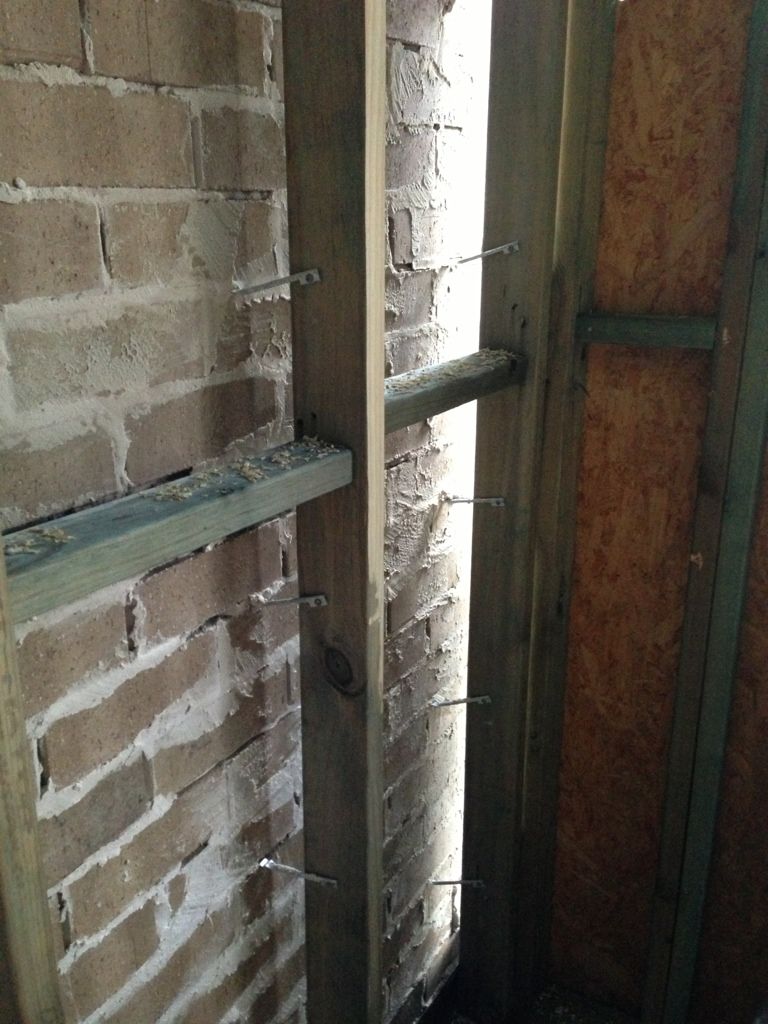 The plumbers must have made an appearance during the day as well as we also have downpipes
Still no gutter guard though. I wonder when that will be installed.