I don't think I have ever had a week between blog posts the whole time I have been blogging about my build. It is not that we have been idle, it is just that I have been a bit slack in posting
The tiles were finished two weeks ago. In the end it took 3 weeks and 2 days to tile. At the time it felt like an eternity and I really was looking forward to not having any workman in my house. Mat was also fed up with the tiling and said next time we will wait until the tiles are finished before we move into the house. Even though it was a bit of pain while it was happening, I still think he would rather save the money on rent.
So without further ado - here are some of the pictures with the tiles completed
Home theatre - this still needs to be painted dark.
Spare bedroom. The mirror in the foreground of the photo this needs to be hung on the wall near the dining room table. The bed, it needs some linen. We need some bedside lamps and then we are done.
Do you like the size of the bed???? It is a super king - so it is 205cm x 205cm. Yep it is big and I think our guests will love staying with a bed that size. The bed, it was a bargain! Everyday Living was closing down and I happened to be there on their second last day. I bought our bed for the bargain price of $400 and then next day when we went back to pick up the best they were knocking out the last of the beds, so what was I to do, buy two more of course. This bed frame retailed for over $2,000 and guess how much I paid for it........ $40.00!!!! Yes, you did read it correctly, it was only $40.00!
The study - it is empty in this picture, but it has a desk in it now. The tiles are still a bit flat in the picture as they have a film on them that you need to buff off.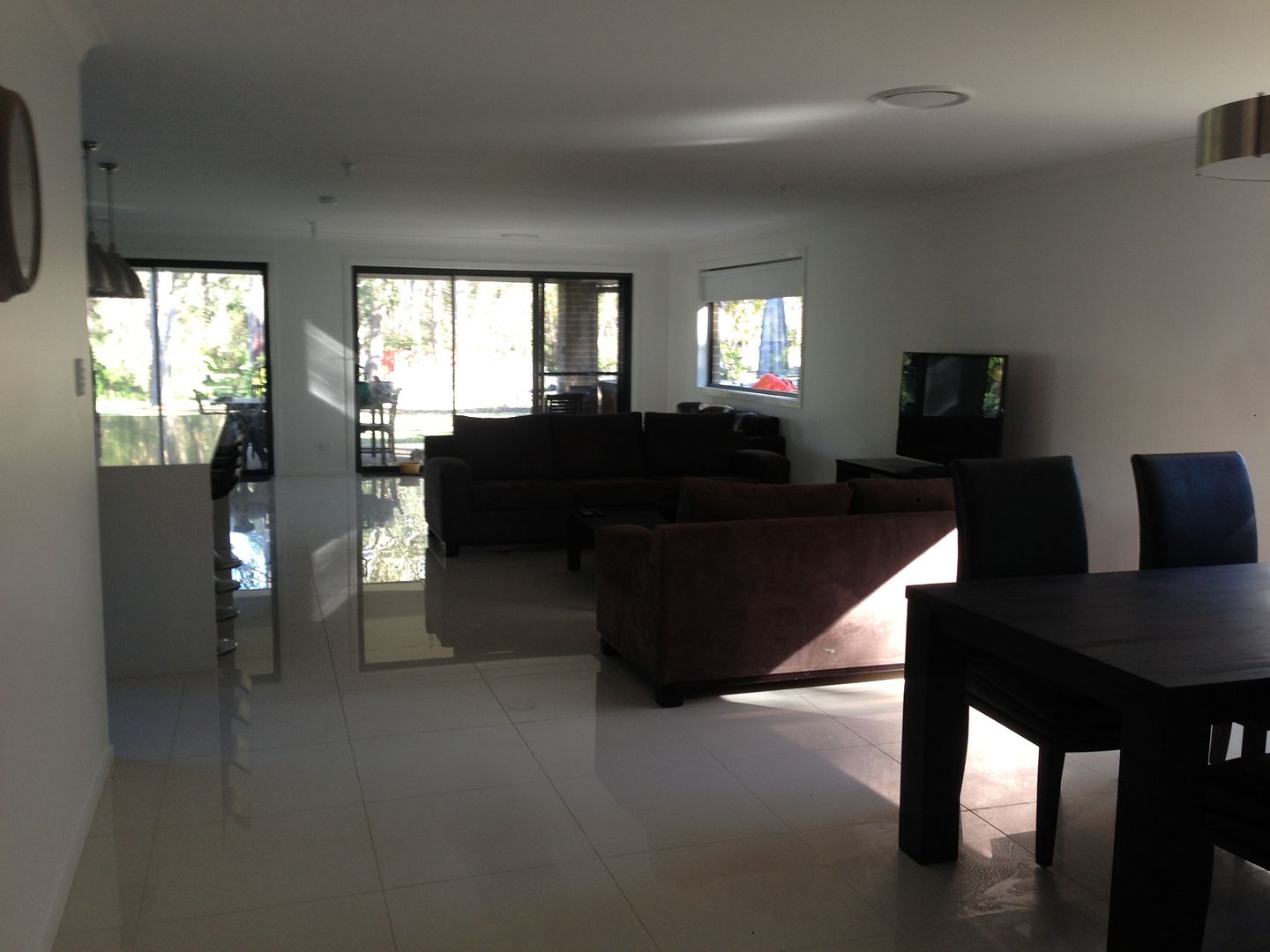 I love my white tiles. What do you think?????