Remember my horror some weeks back when the thought-to-be stacker doors were installed and they were sliding doors. My heart sunk and I was sure that my lovely new house would be ruined by the ugly doors.
My fears disappeared when Rawson graciously agreed to replace the doors with the stackers.
On Saturday when we returned from holidays guess what was waiting for us - new stacker doors
To make it an even better day, they were installed on Saturday when we were working on the block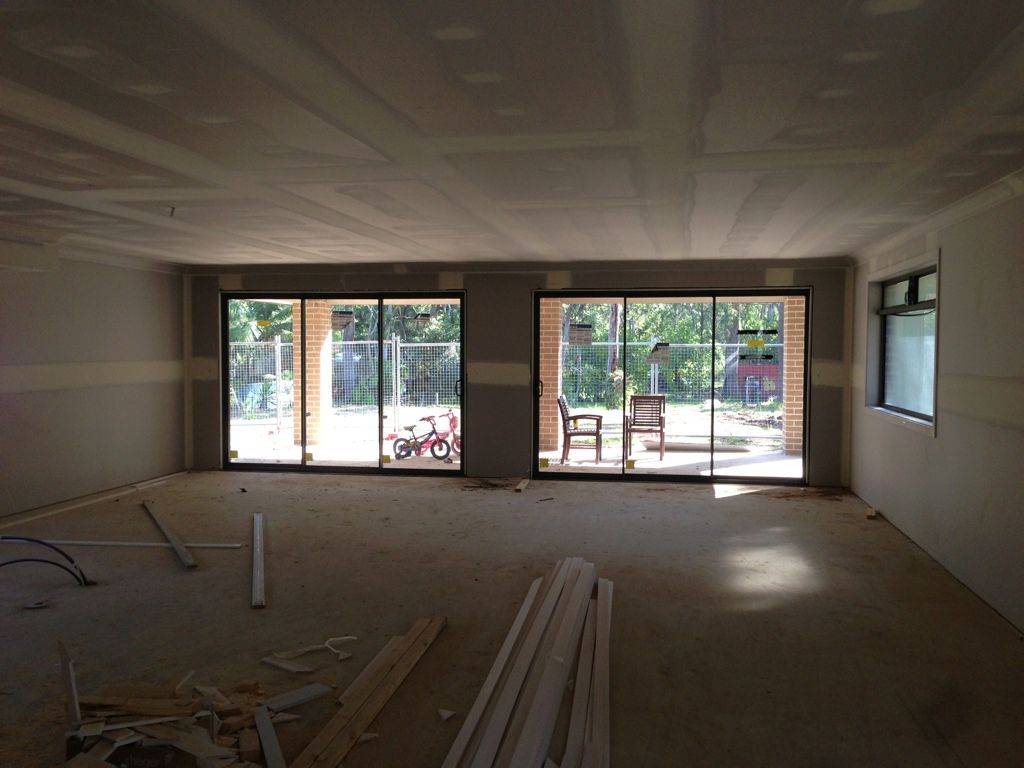 Aren't they pretty.
The only problem that we have now is that they are missing the flyscreen track. We have to have flyscreens on all doors and windows as we are in a bushfire area. I met with our SS this morning and they were ordered with flyscreens, so they will either have to be pulled out again and replaced or an additional track made up for the flyscreens.
This week we should have the carpenty fit out continuing, waterproofing Wednesday and kitchen at the end of the week. Eeeek - I have been waiting for the kitchen so can't wait for it to go in.
Estimated handover is end of June, beginning of July. That is what we were expecting, so really happy with this date.