We have been on holidays for the last week, so I was keen to get back yesterday to see what had happened at the house while we were away.
The gyprock was finally finished last Saturday after 12 days straight of plastering.
The stairs went in last Monday. We couldn't afford to upgrade the stairs, but I am happy with the way they look and they will only look better once they are painted.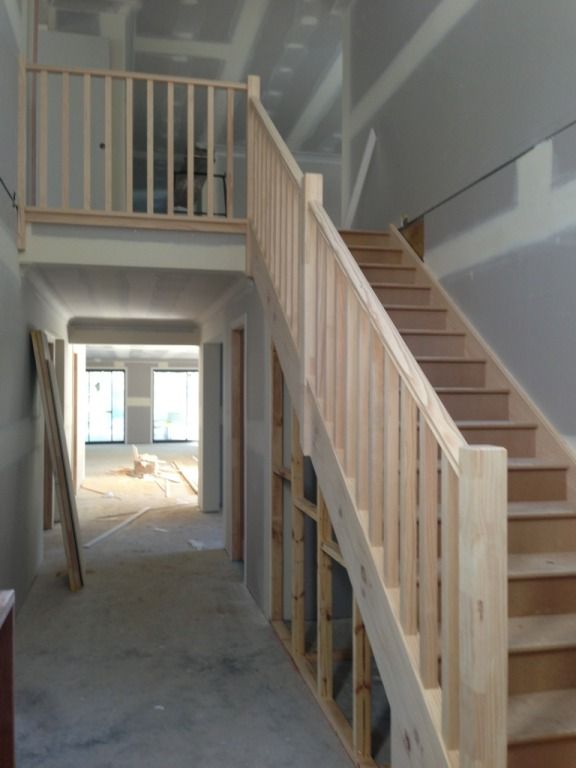 Notice all the storage under the stairs. I thought just before our plans were finalised about having a door under the stairs, but that was as far as we got. Seeing it now, we realise that it is a missed opportunity so will be adding a door after handover.
While we were away we have been locked up. We don't have a garage door yet, that is still a couple of weeks away as the door is on backorder, but we have an internal garage door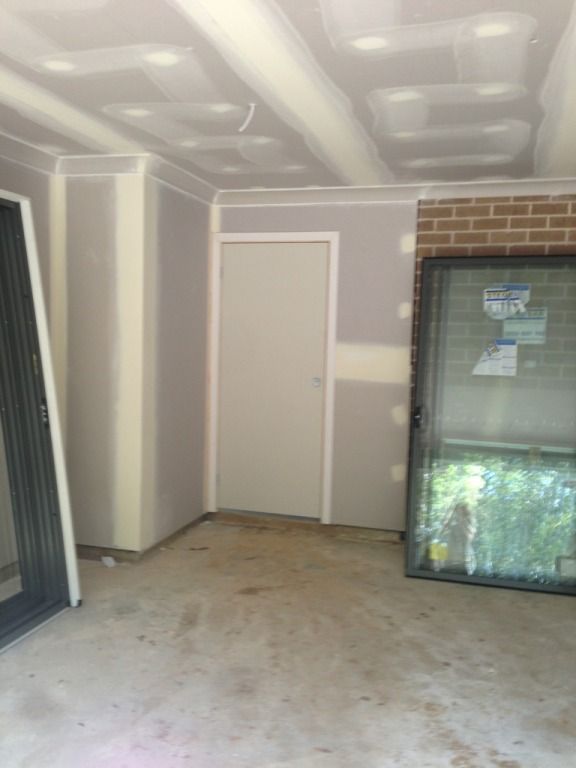 We also have the laundry door.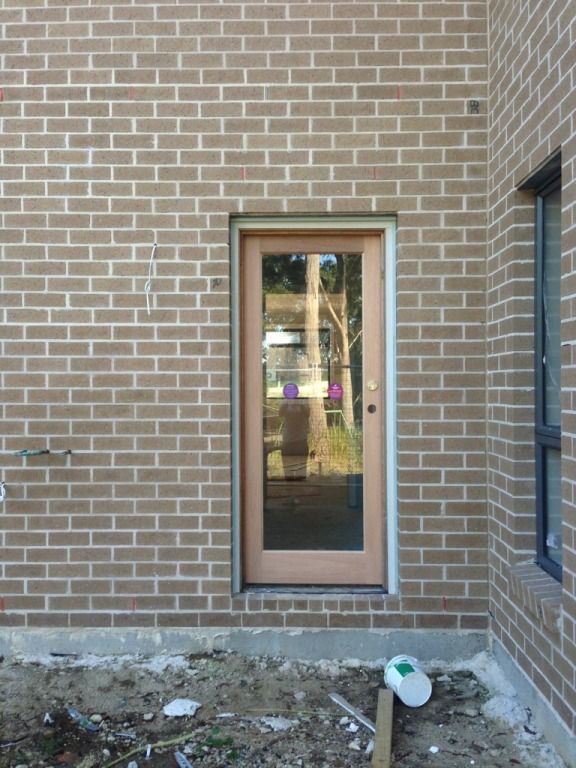 We don't have a front door, but the gap has been sufficiently boarded up.
The carpentry fix out has started and there are some internal doors and architraves that have been installed. I am excited to see what is going to happen this week.