Day four of gyprocking saw the completion of the sheeting work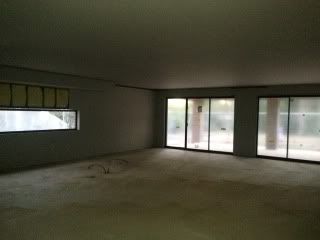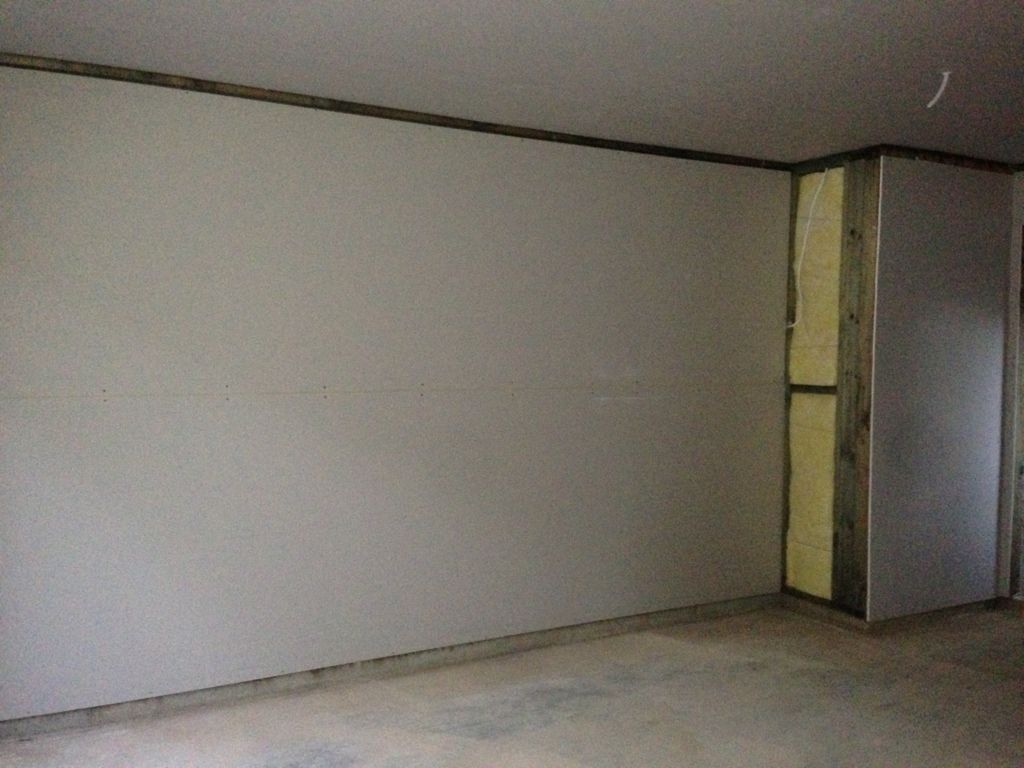 As you can see there are a couple of missing pieces. The bottom few sheets of gyprock were wet and rather than use them they threw them out.
On Friday afternoon new gyprock was delivered and we were advised by the supervisor that dropped them off that the finishers would be starting the following morning.
On Saturday morning, I went to the block at 7:00am and the new plasterers were hard at work. One thing that did shock me was the car in the driveway was not the usual 'tradies' car/
They set all of the joins in the plasterboard
Yesterday (Sunday) the plasterers were back! Got to love tradies that work on Saturday, but those that work on Sunday are even better. Rawson and Boral have pushed out all the stops on getting the gyrpock done.
Today marks day number 7 for the plasterers. They have started on the external and internal angles of the walls plus the square set openings.
Tomorrow I am assuming the cornices will start.
The stairs didn''t go in today as expected, but seeing we have had tradies working on the house every day since last Tuesday I cannot complain.