I was really excited when I drove out to the house on Monday morning expecting to find gyprockers starting. Unfortunately the house was empty. Mat is on nights this week and drove around later in the morning, but it was still empty. A quick call to the SS to find out where the missing gyprockers were. He expected they were there, but it turns out they had a case of Monday-itis and were going to start the following day. Seems the story of our build really.
Drove out to the house yesterday morning and thankfully the gyprockers had decided that Tuesday is better than Monday and they had arrived.
It was dark yesterday when I got back to the house, but here are some progress shots.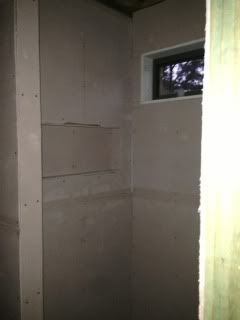 5th bedroom ensuite shower
5th bedroom ensuite vanity alcove
Downstairs powder room
Part of the laundry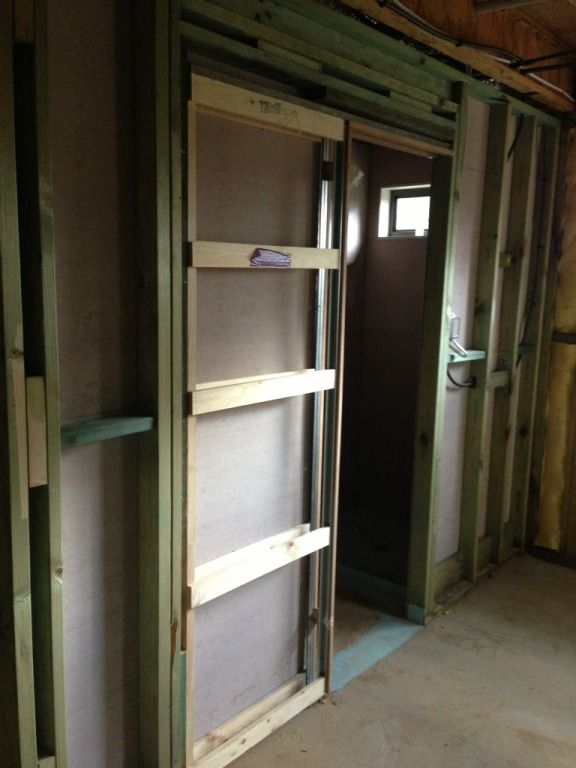 Looking into 5th bedroom ensuite
Hallway
The gyprockers are back this morning. They have said it will take about 3-4 days to complete. Thankfully we don't have to worry about the rain anymore, so with a bit of luck gyprocking will be completed Friday.