Remember when the bobcat got bogged in the
backyard
. I swear it hasn't stopped raining since then and the mud out the back of the house has been getting worse. Everyone that comes to the house makes the same comment "you have your work cut out for you with this block" I don't tend to take too much notice now and reply "ït is nothing that a bit of turf can't cover"
Two weeks ago when I was at work my boss (who has also just built a house) asked if I wanted some of his fill. My block is all clay, but his block (3/4 of an acre) is lovely black soil, so after taking a quick look that it was devoid of clay matter, I jumped at the chance to take it.
His pile of dirt, turned out to be about 100 tonnes - 20 tipper truck loads of black goodness.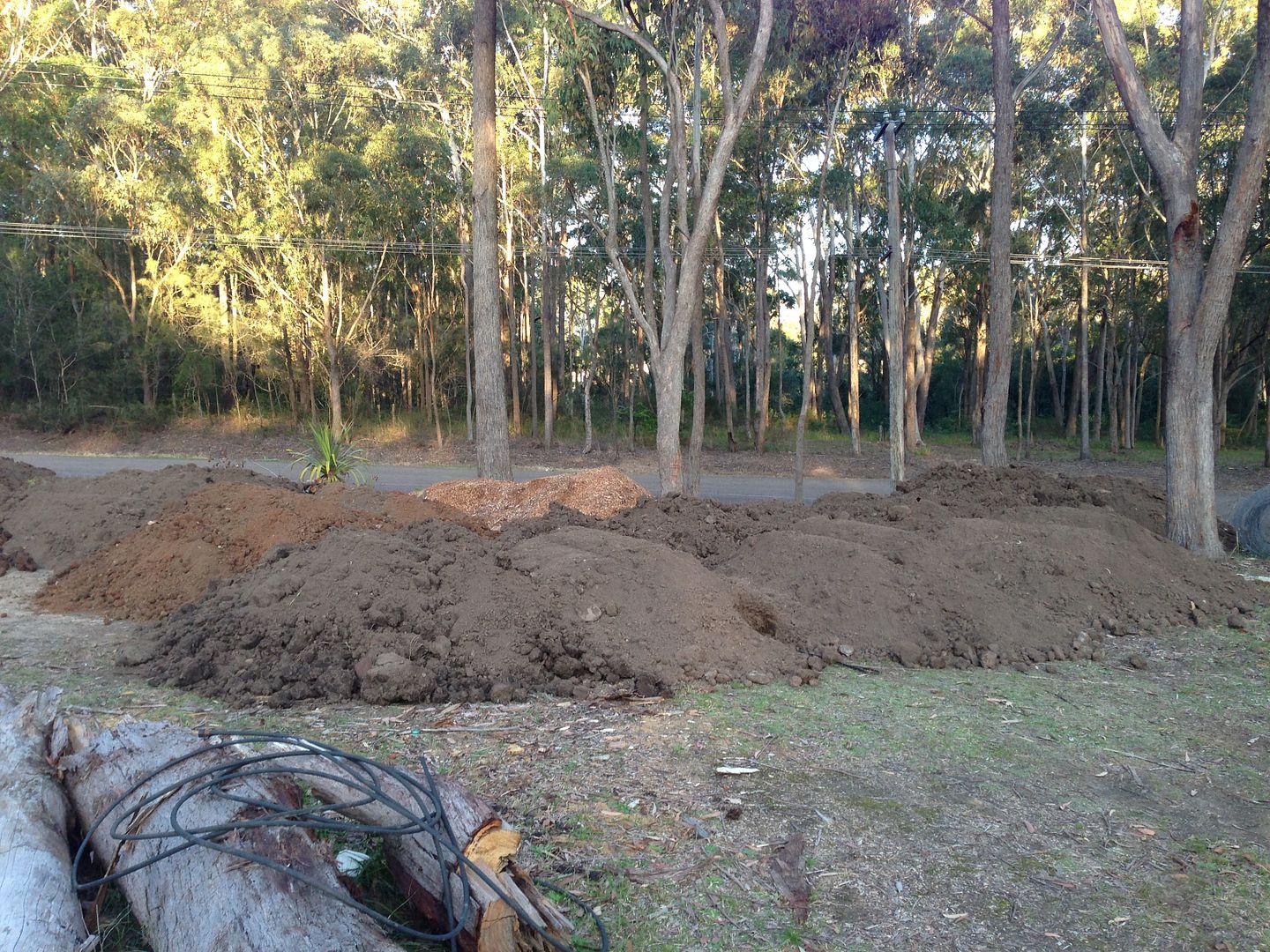 Just some of the dirt that we received
Last Saturday our trusty bobcat man Craig came over to work his magic. First he was going to scrape off all the clay mud that we had on the surface, so that we would have a chance for it to dry out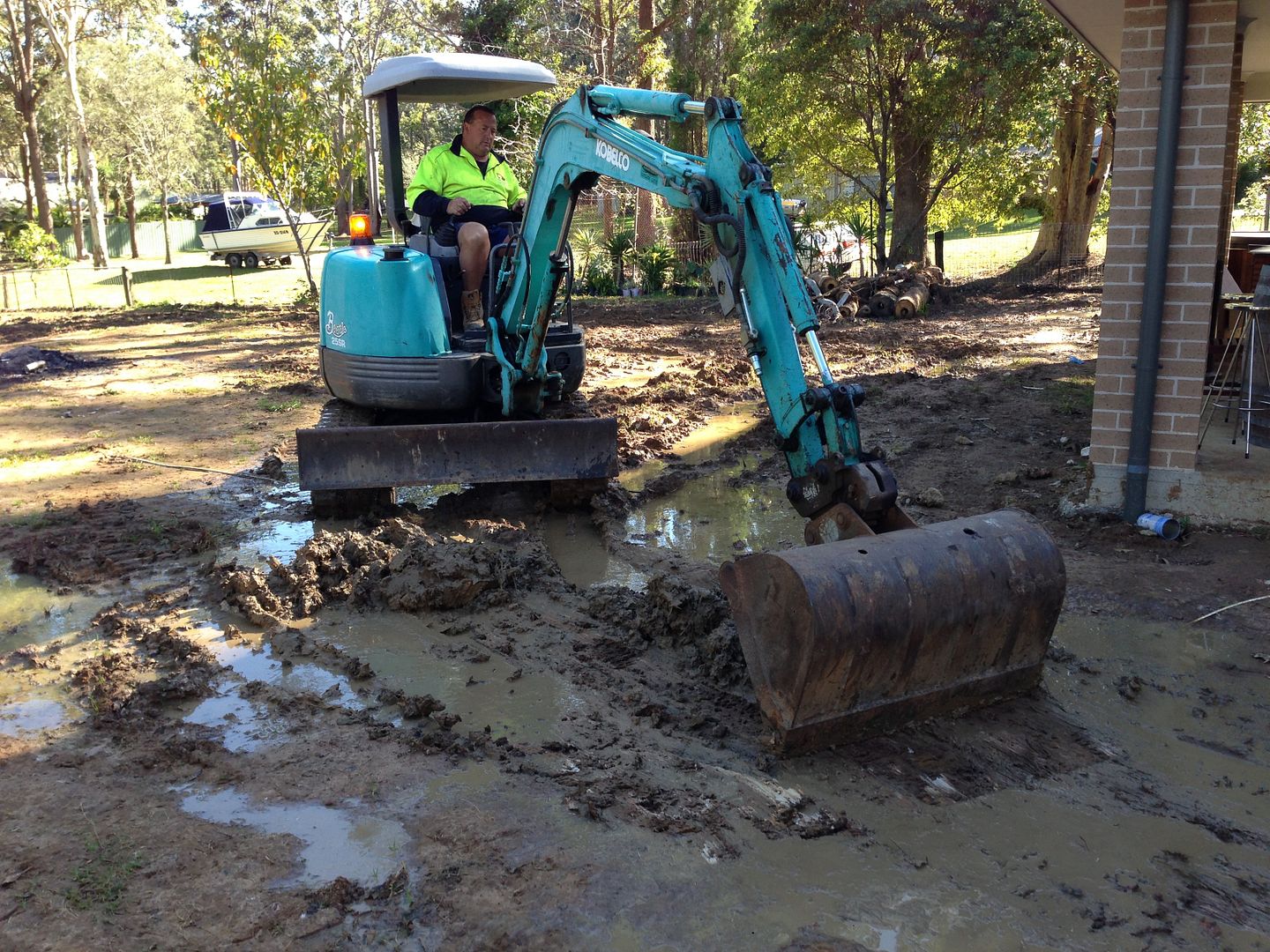 Once all the mud was scraped off using the excavator (so that he didn't get bogged) Craig moved onto the bobcat and started moving all of the dry fill that we had received.
11.5 hours of hard work and our backyard was unrecognisable
Next job turf!!!!