The neighbours on our left hand side are pretty close. OK, maybe for a normal sized block they are not that close, but when you are on an acre block and you don't have 1.8m fences, they are pretty close.
In summer the tree gives a good screening to their house, but in winter it drops all its leaves and the house becomes a feature that we don't want.
We decided early on that we were going to build some screens to block the neighbours house out, and we would then have the option to take them down once the plants mature.
We had actually dug the holes for the screen posts a couple of months ago, so it was as simple as setting the posts and waiting for them to dry before we could attach the boards.
The posts are 100 x 100 H4 rough sawn posts. We got them from Bunnings and they were only $14.15 each. They are a bit rough and will be a bit painful to paint, but they are less than half the price of normal 100 x 100 posts. We bought 10 posts, but could do with two more. Each post takes 1.5 bags of rapid-set cement.
The first screen is to the left of the alfresco area. It blocks the majority of the neighbours house. In Spring the tree will sprout leaves and we should not see much of the neighbours house.
The second screen blocks off the rest of the neighbours house, plus the washing line.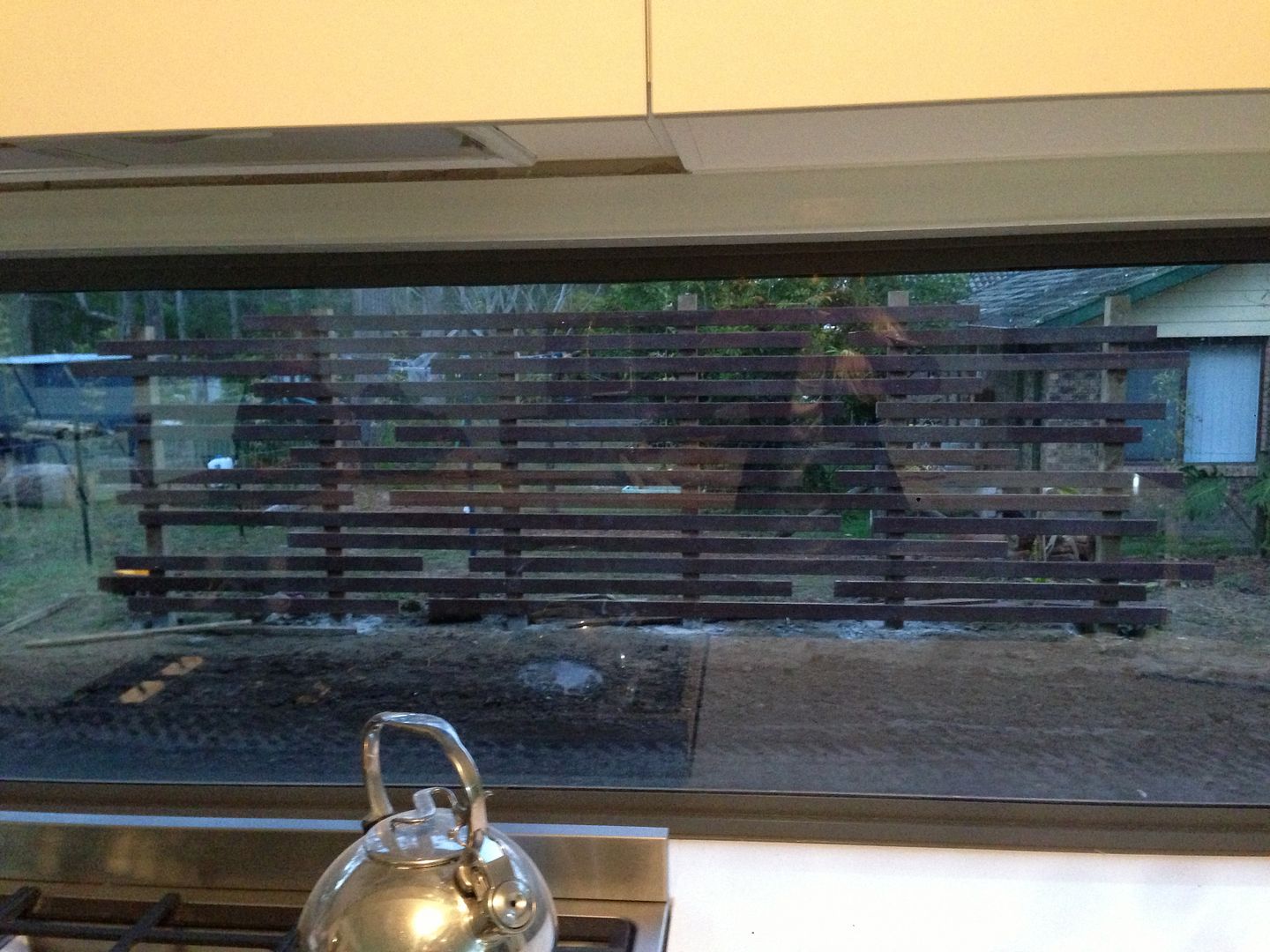 An internal shot looking from the kitchen window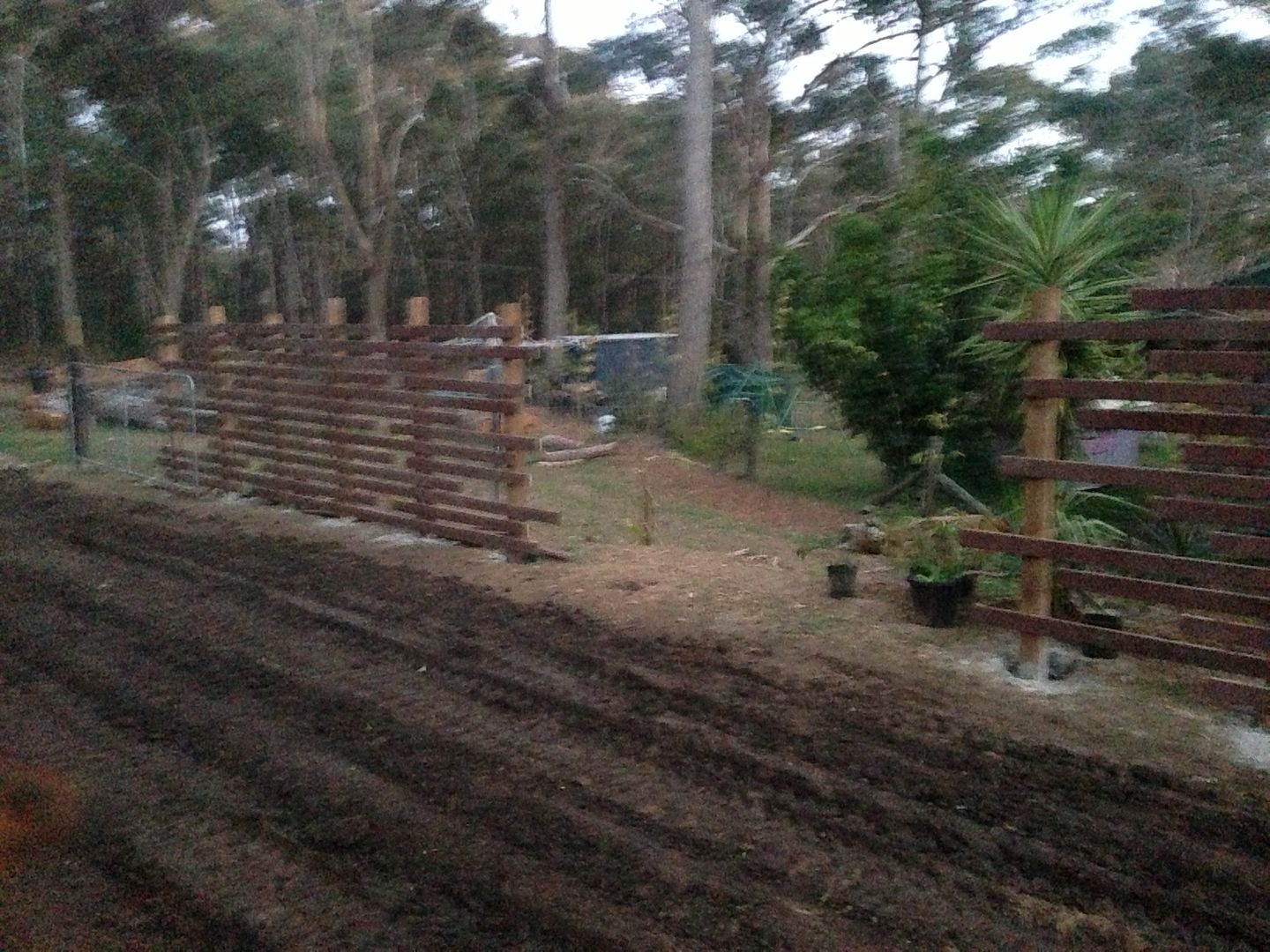 Blurry dusk photo
The boards of the screen, we used recycled 90 x 19mm treated pine decking boards from the deck in our last house. The deck in our last house was poorly built (by the previous owners) and before we sold it we replaced the deck with a merbau one, but the treated pine boards that were there were in perfect condition. All the boards were the same length at 4.5 metres. So we took all the nails out of them and stored them hoping that we would be able to use them again. To be able to use them on the screens has saved heaps of money. They are currently stained a ready/brown colour which we don't want. They will be painted Woodland Grey. The total cost of these screens has been $260.00 plus the cost of the paint. If we had to purchase the decking boards, you are looking at another $400.00 in wood.
There is currently a gap between the two screens, which we will fill with a different type of screen and then plant out in front of all the screens. I will show you want they look like after they are painted and planted.