We had a couple of our lights installed yesterday.
I was a bit unsure of what the lights would look like. We bought them a year ago and I thought that they might be a bit big, but I am really happy with them. They are the perfect size and just the right amount of bling.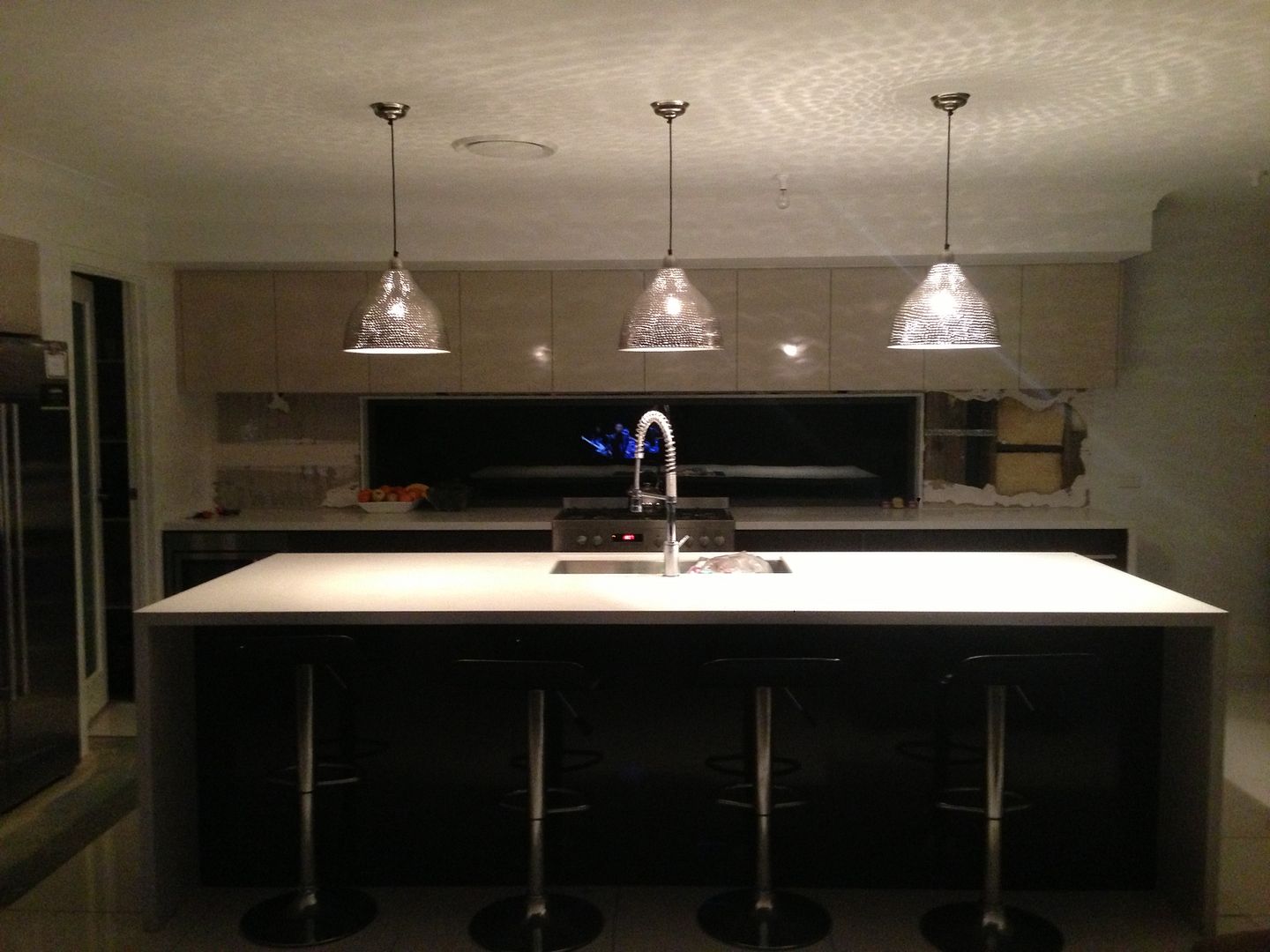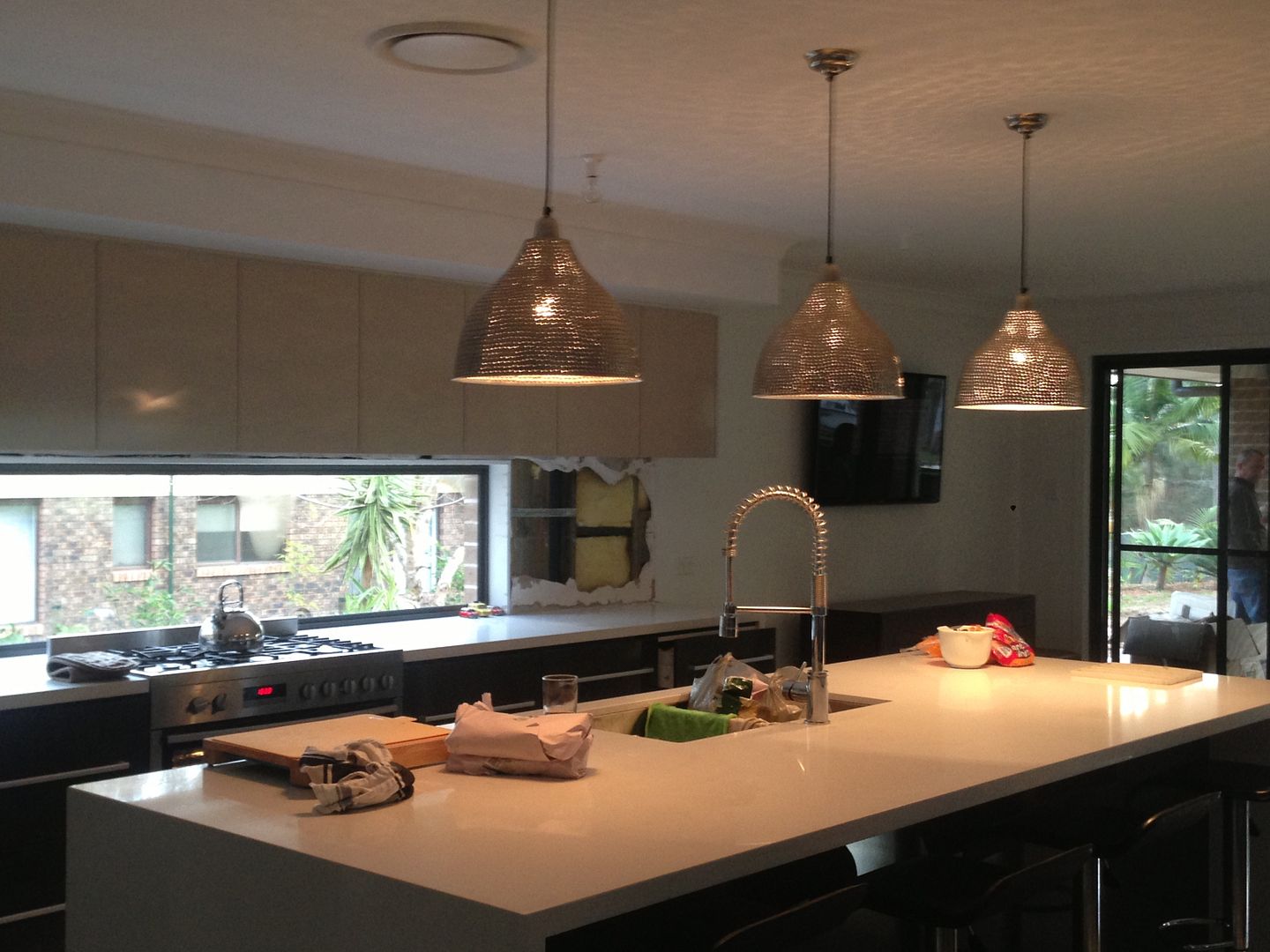 The best part about the lights - they were only $50.00 each - so a total of $150.00 for the three of them.
If you are interested the lights are from
Recollections
and they are called the Callisto Pendant - and currently on sale for $69.00 each.
We also installed the light above the dining room table. I was unsure that it would be able to be installed as my goodness it is heavy, but thankfully it was able to be attached to a joist - so I don't have to worry about the light falling down in the night.
I love the light and think it matches well with the other stainless steel in the house. What I love the most is the cost of it - $40.00 off eBay
Last but not least another eBay purchase, the pendant for the kids lounge upstairs. This is my David Trubridge Coral Pendant knock off. I still want the real thing for the void feature light, but this $35.00 gem looks great.