After 253 days in construction and one year and 3 months since we started our building journey it was finally the day to handover!
Originally handover was supposed to be 28th June, and then moved to 5th July and then 12th July. Luckily for us handover was moved forward this time and not back.
My excitement started from when I had the Occupation Certificate and confirmation from the bank that they had everything that was needed to pay the final cheque. It was a good thing that the council did provide the Occupation Certificate, as I was told that under no circumstances would the final payment be made without it.
Handover compared to your practical completion inspection is pretty quick. It probably took about 20 minutes going through the paperwork and checking the keys and remotes worked and handing over of the final cheque - time for a handshake and a quick photo and it was all over, and the house was officially ours.
Mat couldn't make handover as he had to work, so it was only me that got to have the final photo. Greg our site supervisor, never wanted to be featured on the blog, but he agreed for the handover that I could post one photo of him, and its probably the only photo of me that you will see.
As soon as we handed over our works started so we could move in. Carpet layers arrived and put down the underlay.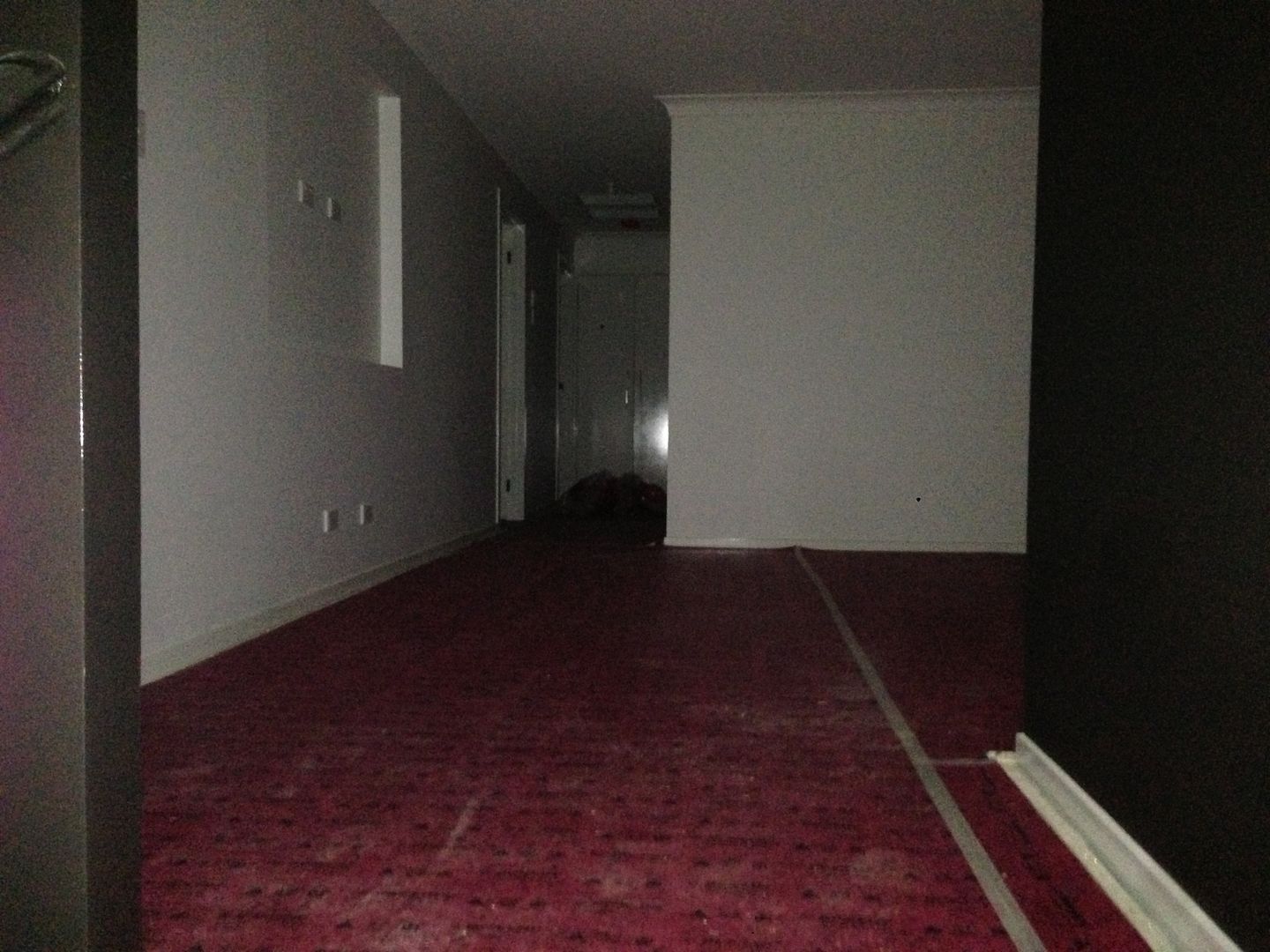 Tiles were delivered ready to start being laid on Monday
over 3 tonnes of tiles - 150m2 of tiles.
Council rubbish bins were also delivered.
Tomorrow we have deliveries, the carpet, glass splashback and blinds.