The only defect on the house when the council came for their Practical Completion inspection last week was there was no all weather access to the house.
Thankfully after a delivery of another 36 tonnes of roadbase - the driveway is now clay free
Remember the mud down the garage side of the house
Thankfully most of it has now been covered up.
We have also put road base down the left hand side of the house - which will be our vehicle access to the backyard
The clay may be dealt with at the front of the house, now we just have to worry about the rest of the house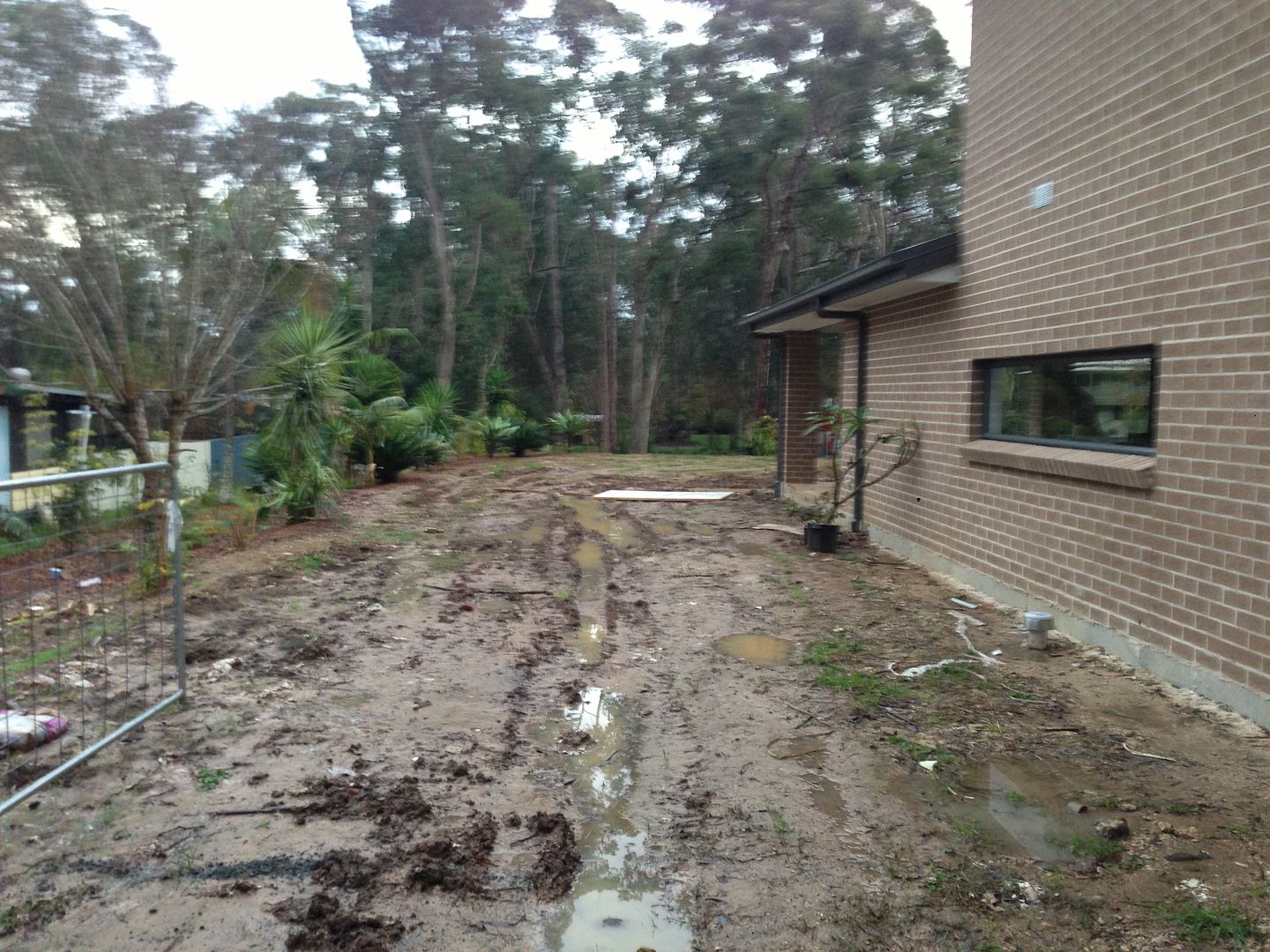 Luckily I bought a new pair of gumboots yesterday - I think I am going to need them.
Days to handover - 3!!!!