Last week was pretty quiet on the house front. The house was vacant apart from Tuesday when the shower screens and the wardrobes were installed and the electrical fit off was completed. Other than that - nothing!!
When I met with the SS on Monday last week we went through a couple of defects that need to be repaired.
One of those is the plastering. We are not happy with the finish in the void area and with the dark paint it is more obvious. There are some walls that are not square in the hallway upstairs and the skirting boards will need to be removed for them to be patched and then repainted.
We also have an issue with some of the mitre cuts on the tiling. The manager of the tiling company came out and looked at the tiles on Tuesday and agreed that they needed to be re-done. We were assured that these would be completed by the end of the week.
Has the plastering been done???? No and the painters are back tomorrow
Has the tiling been done????? No.
With the lack of work being done, I am
quite
very nervous that we will not be handing over on 5th July. I am so nervous that I have not handed in our notice for the rental property.
With nothing happening building wise, I thought I would show you the small amount of work that we completed at the house this week.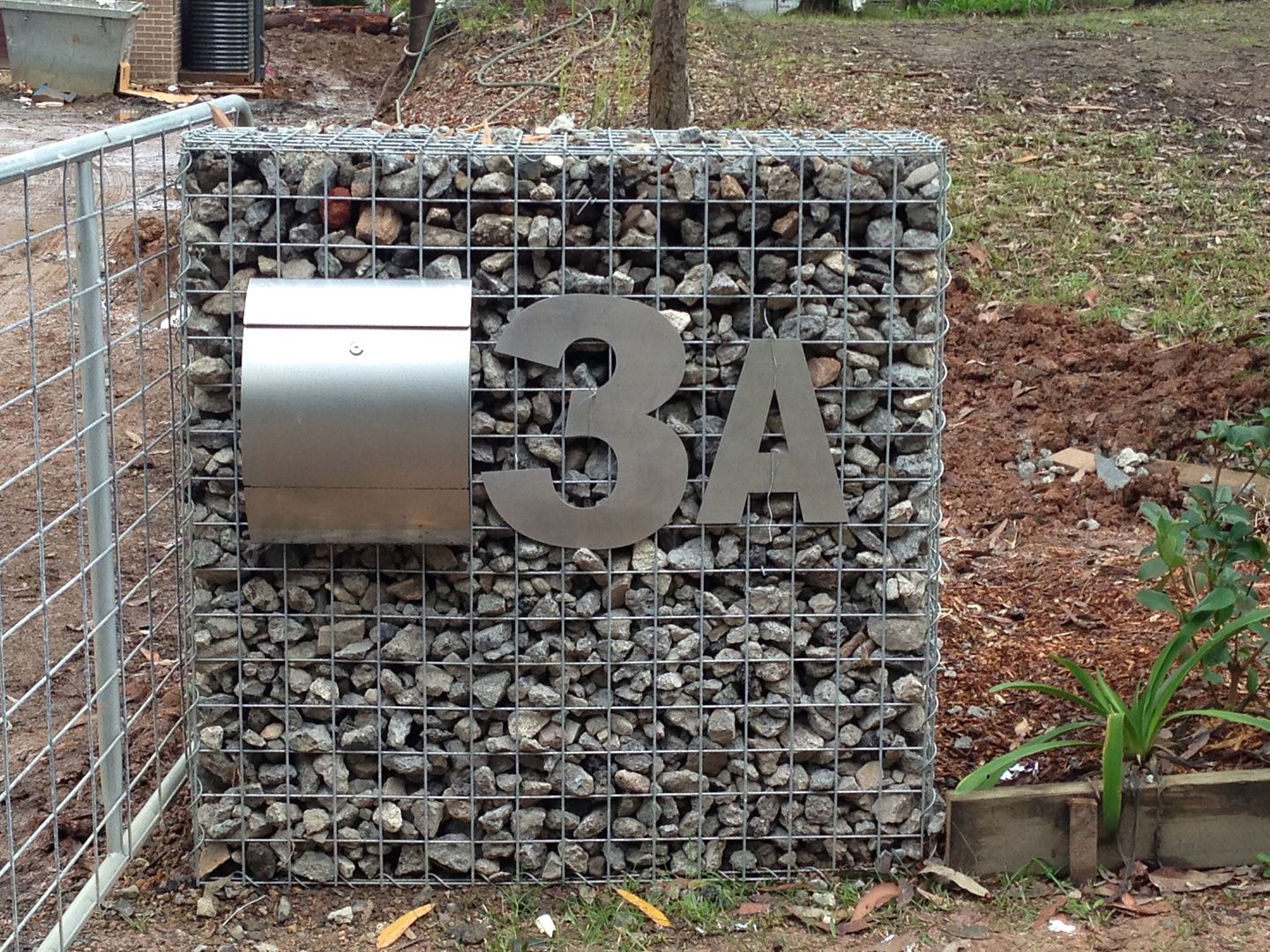 We finally managed to get around to putting the numbers on the letter box. They are stainless steel numbers/letters that I sourced from eBay. The '3'is 400mm high and the Á is 300mm high. What do you think????? I don't think anyone will be able to say that they couldn't see our house number.