The painters have been been busy painting this week. We have two coats on the walls and woodwork. We still have one coat to go.
My biggest concern was the feature wall colour. After the outside feature board was painted and it was a little darker than I expected, I was worried that the feature wall would be too dark as well. The problem with the feature wall - its the biggest wall in the house, and it is two storeys high, so if we got it wrong, it would not be that easy for us to paint it another colour.
Mat told me to not worry about it and go with what I had chosen. I am so glad that I did, as I am in love.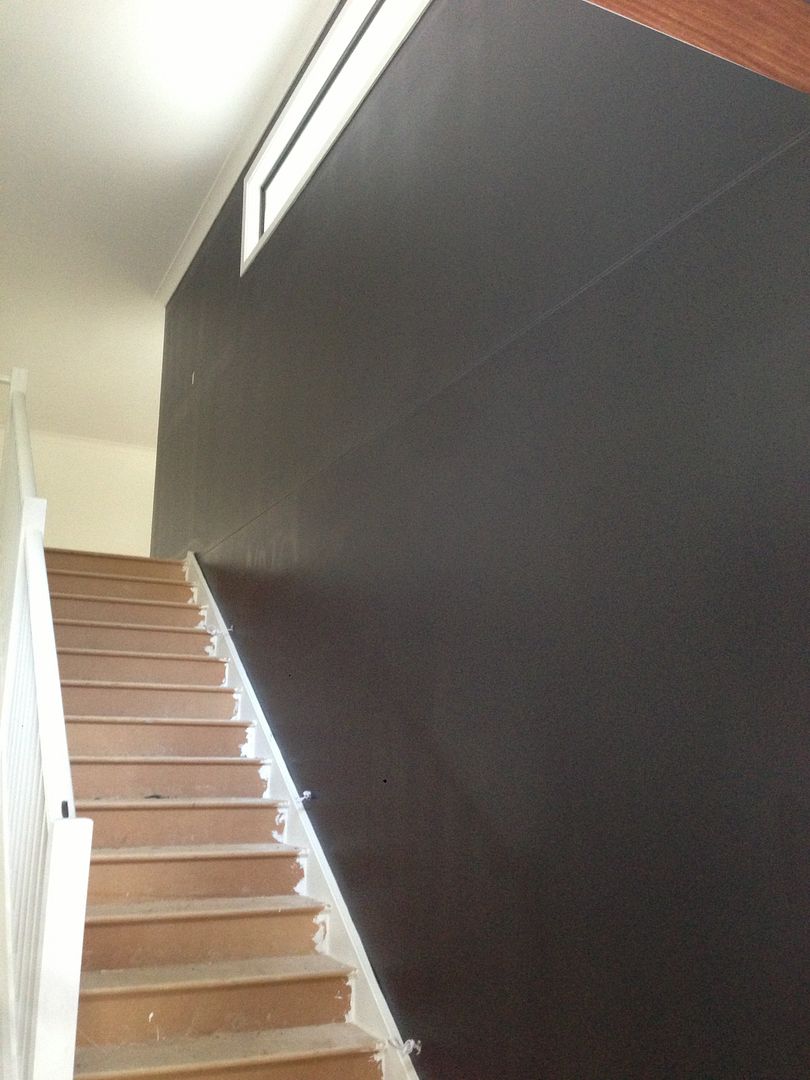 Against the very white white of the stairs and the other walls, I think it is stunning!!! I can't wait to see the stairs when they are finished being painted as the handrail and the posts will be the same colour as the feature wall.