I finally gave notice on the house yesterday. I am thankful that after 15 months in the rental house (that we thought we would only be in for eight) we are able to give our notice and move out. We gave a bit longer than our required three weeks, but that gives us a bit of extra time up our sleeves should we need it.
The painters were back at the house yesterday and they are scheduled to finish Thursday
The plumbers are back today doing their fit off and so I can get the gas bottles organised for delivery this week.
The tilers have not been back yet, but we have been promised they will be back today and will be finished today.
Flyscreens have been delivered and are waiting to go on.
Fingers crossed we are still on track for handover 5th July 2013, but if we don't make it, I am OK with that.
Now, onto what my post is really about this morning, seeing I don't have any updated house pictures for you.
We have junk day at the moment. I am sure you call it something different at your place, but it is the council clean up when you get to throw all your rubbish out on the nature strip and the council take it all away.
When we lived in Sydney, junk day was a great source of amusement. We used to have the same people that would drive around every junk day and fill their cars. One time there was a car that was full of mattresses and there was at least 4 mattresses piled on the roof. The next junk day it was ceiling fans and they were piled high. Little did I know not that many years later I would be one of those people that take things from peoples junk piles.
Here is my scores from the weekend.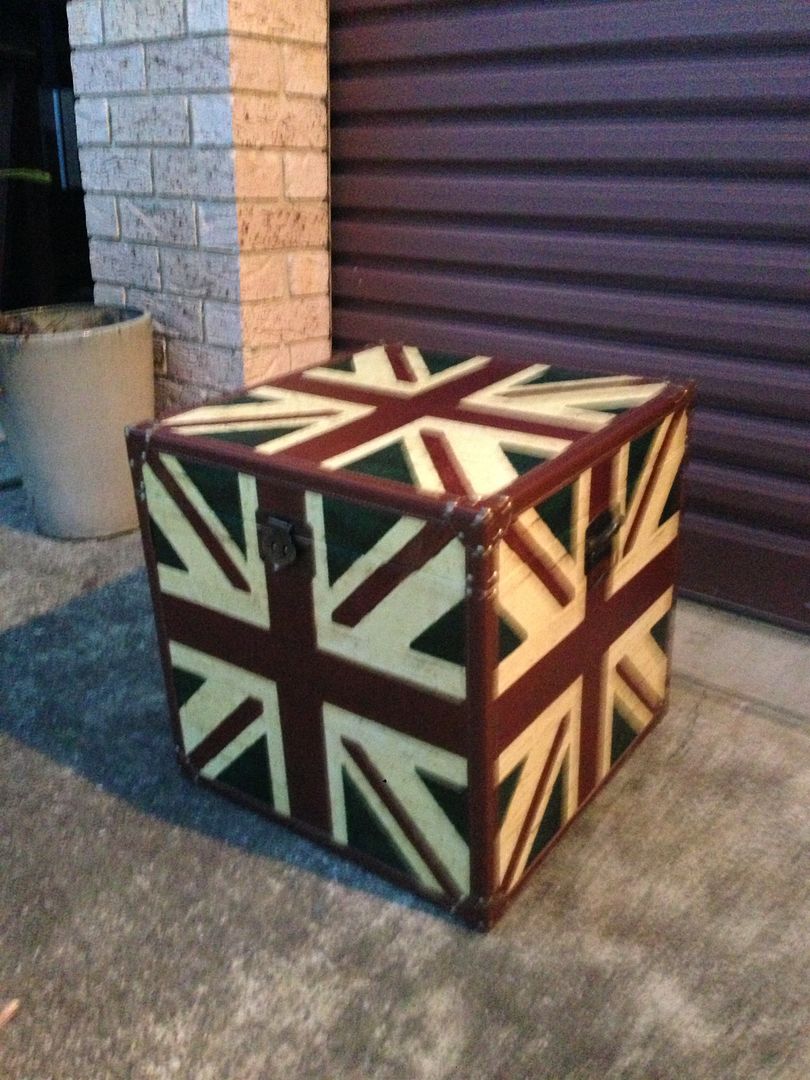 Union Jack square trunk. It is perfect inside and out - not a mark or any sign of wear. This will be perfect for my son for a bedside table.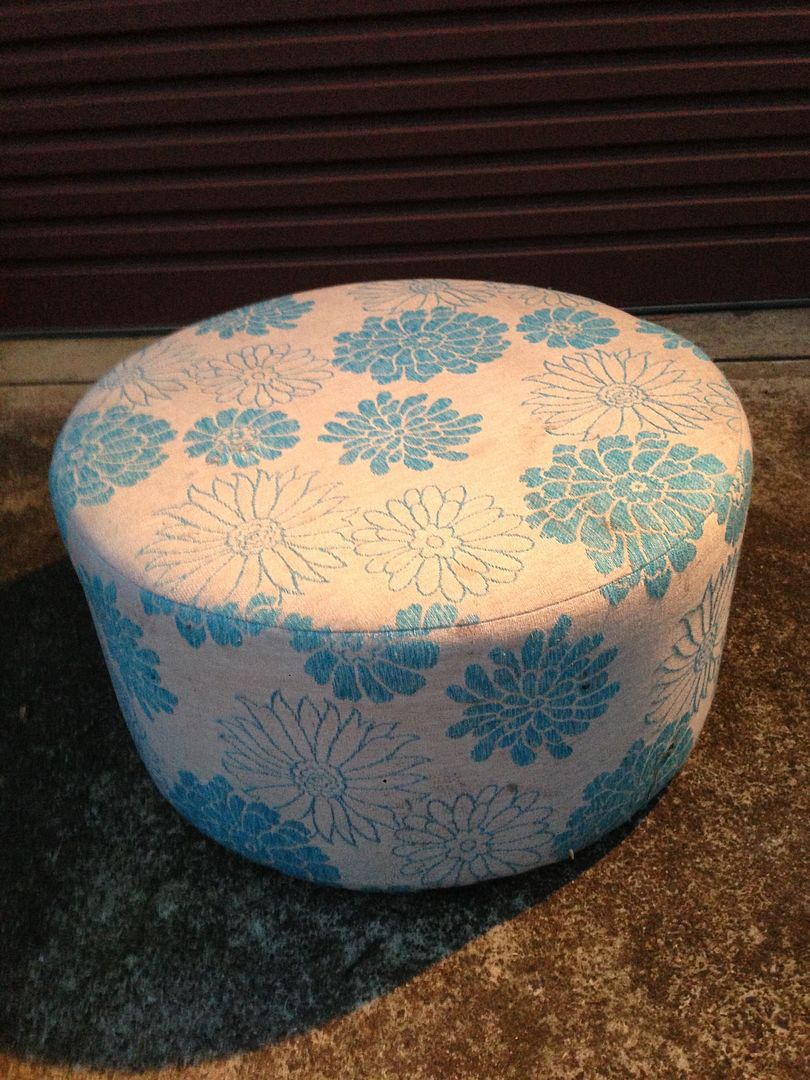 Ottoman - this is quite large and again is in great condition apart from a little tear in the fabric that you can't see in the photo. The fabric is not to my taste, but I don't intend to keep it as it is. I have bought new fabric for it and will recover it and put a piece of glass on the top.
I am thinking with new larger feet - possibly black or charcoal and this new fabric and maybe some matching piping it will look great
Two pretty good new pieces for the house and the total cost - FREE!!!