The tilers started on Wednesday and they have worked everyday since then, including both Saturday and Sunday.
The first day and a half was spent screeding the floor and building the bath surrounds.
Tiling has started - this is the bit that I find interesting, when the tiles we chose six months ago, finally come together.
Main bedroom ensuite
Main bedroom ensuite shower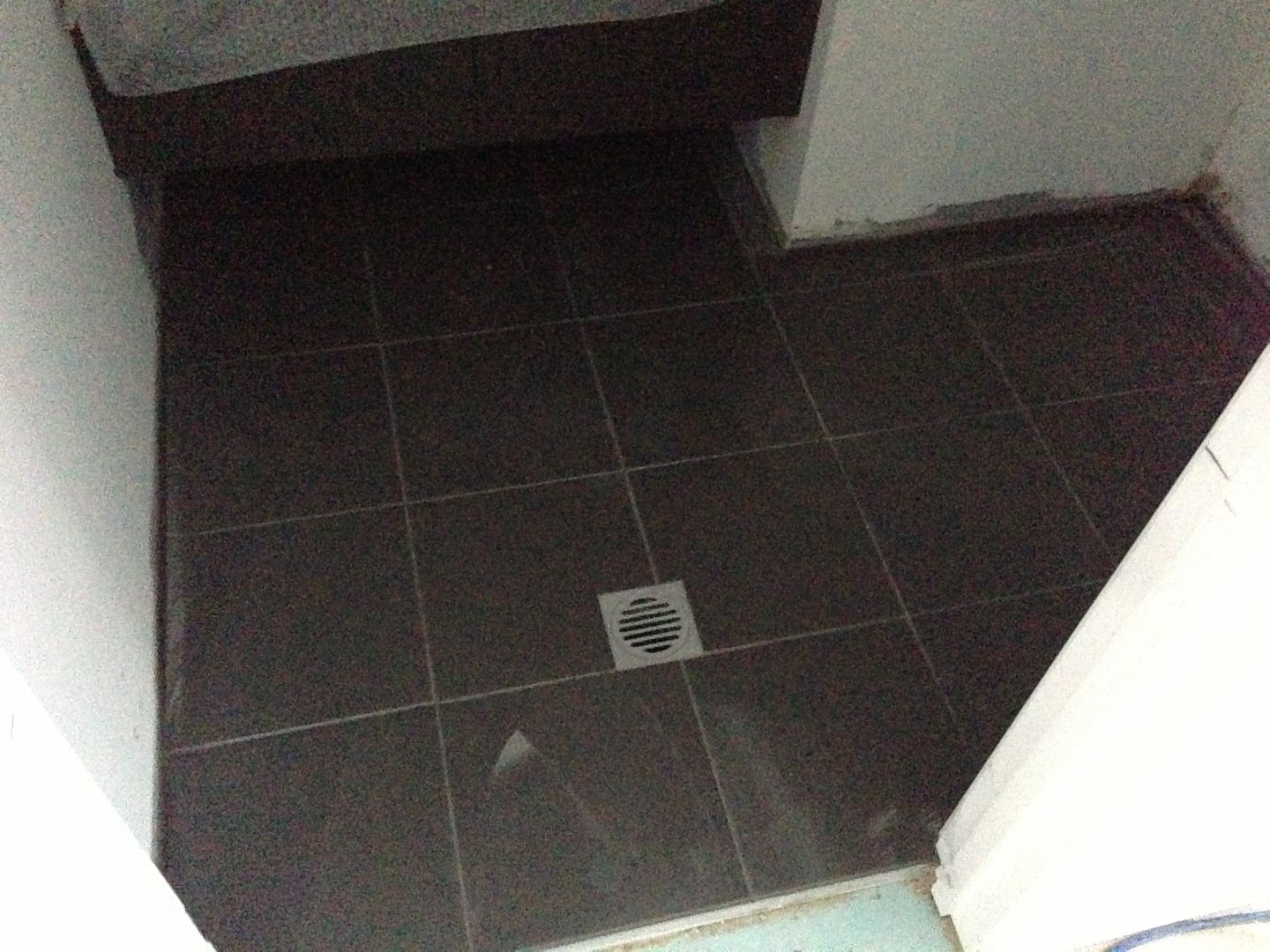 Powder room
Powder room with the skirting tile laid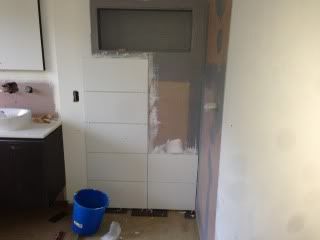 Kids bathroom shower
Kids bathroom toilet
5th bedroom ensuite shower
The feature tile is still to go in to the the shower niches and above each of the vanities, which will be laid horizontal.
Some details for you on the tiles.
They are 300 x 300 matte finish in a charcoal grey. I can find out the exact colour of the tile if you are interested. The cost of these tiles were an additional $7.00/m2 above the $27.50m2 allowance that Rawson gives. Rawson allows 300mm tiles as standard, so there was no laying charge there.
The wall tiles are 250 x 500 in matte white. We were going to originally go with 300 x 600, but in order to get a matte tile we would have had to pay to upgrade the tiles as there is not a 300 x 600 in matte white in the allowance. We went with this tile as it was standard.
We did pay extra for the square drain covers (as seen in the powder room) I think these were only about $7 or $8 extra each. We were going to go with the concealed drain covers, but these were $80.00 each, and we needed 8, so we opted to save $640.00.
We also paid extra to have chrome angle for the external corners of the tiles. They are a bit hard to see at the moment, but will show them more when the tiling is finished. I think these were about $50.00 extra for all the bathrooms - don't quote me on that, I haven't looked at my invoice for six months.
Our largest expense was the feature tile. This tile is 150 x 75, and we needed quite a few sheets of these. Total cost for the feature tile in all the bathrooms including the powder room was about $1500.00.