Last week was a quiet week for the house. We had tradies a total of two days out of five. Monday they installed the garage door and the only other day someone was there was Thursday. Thankfully a little bit was completed
Carpentry fix out - complete
Front door has been installed.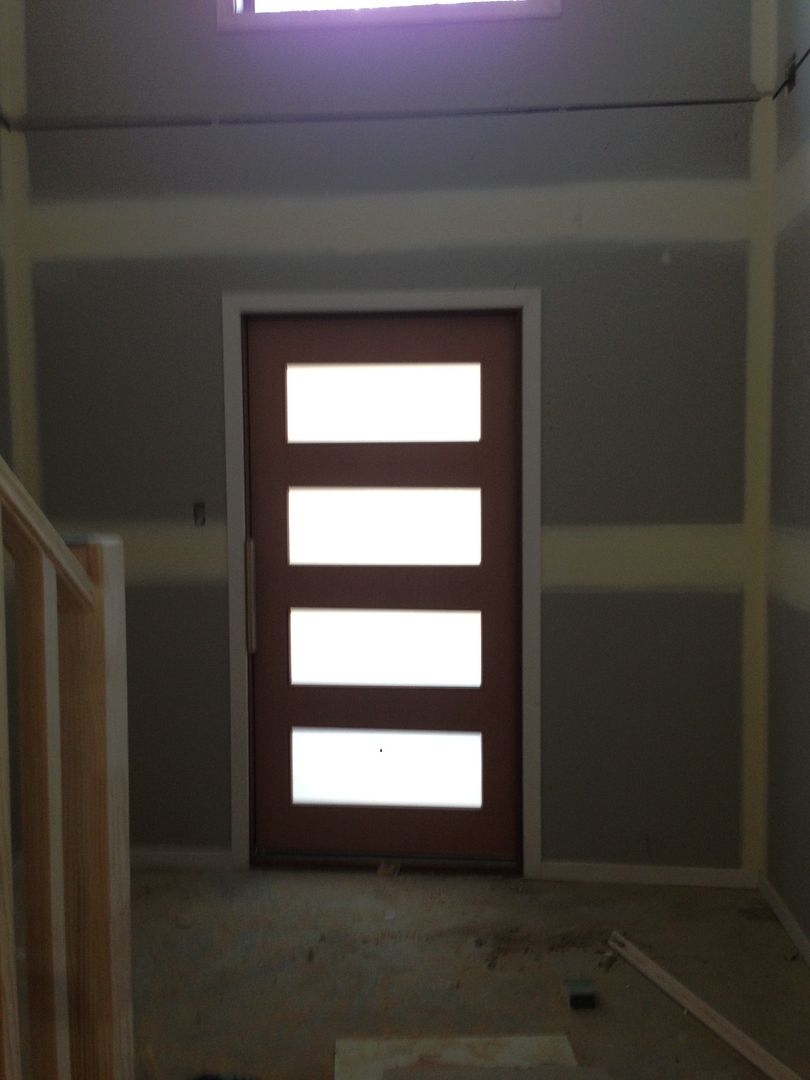 Handrail for the master bedroom balcony was also installed
Kitchen was supposed to go in sometime during the week, as it was delayed from the previous week. On Thursday I was told that it had been delayed again and would not be installed until Monday 13th (today)
Tiles were supposed to be delivered sometime last week. That was put back until the beginning of this week and the tilers are due to start this week once the kitchen and vanities have been installed.
We have been told that we can expect handover 5 weeks from when the stone is installed in the kitchen. Stone is one week after the kitchen has been installed, so I am taking that we will have handover six weeks from today. Do you think it will happen?