I thought I would entertain you with some planting while the lull in work continues.
We were supposed to have the kitchen installed last week, then it was put back to sometime this week, now I have been told that it will be next Monday.
The tiling, well it was supposed to start Monday, but the tiles were not delivered. I have now been told that the tiles will be delivered later this week for the tilers to start sometime next week. The tilers cannot start before the vanities have been installed.
The plasterers were supposed to be back Monday to block in under the stairs and to finish off the hallway void where the scaffolding was installed - didn't happen.
The longest fitout in history is continuing. The fit out started on Tuesday 23rd April. It should have been finished last Wednesday, but the carpenter was needed elsewhere. He was supposed to be back today, but again the house is empty.
As there is nothing happening construction wise on the house, I thought I would keep you up to date with the progress on the garden.
We did our usual and purchased plants when we were in QLD a couple of weeks ago.
This time we were going to purchase a few bamboo to match the ones we bought back with us last year. When we went to buy them we were told of a super special that they had on Chungii bamboo. The pots were usually $88.00 per pot, but they had been reduced to $15.00 - we bought 27 of them
They grow to 8-10 metres in height and will fill out to 1.5 metres. We have planted them along the fence where the neighbours house is only a metre away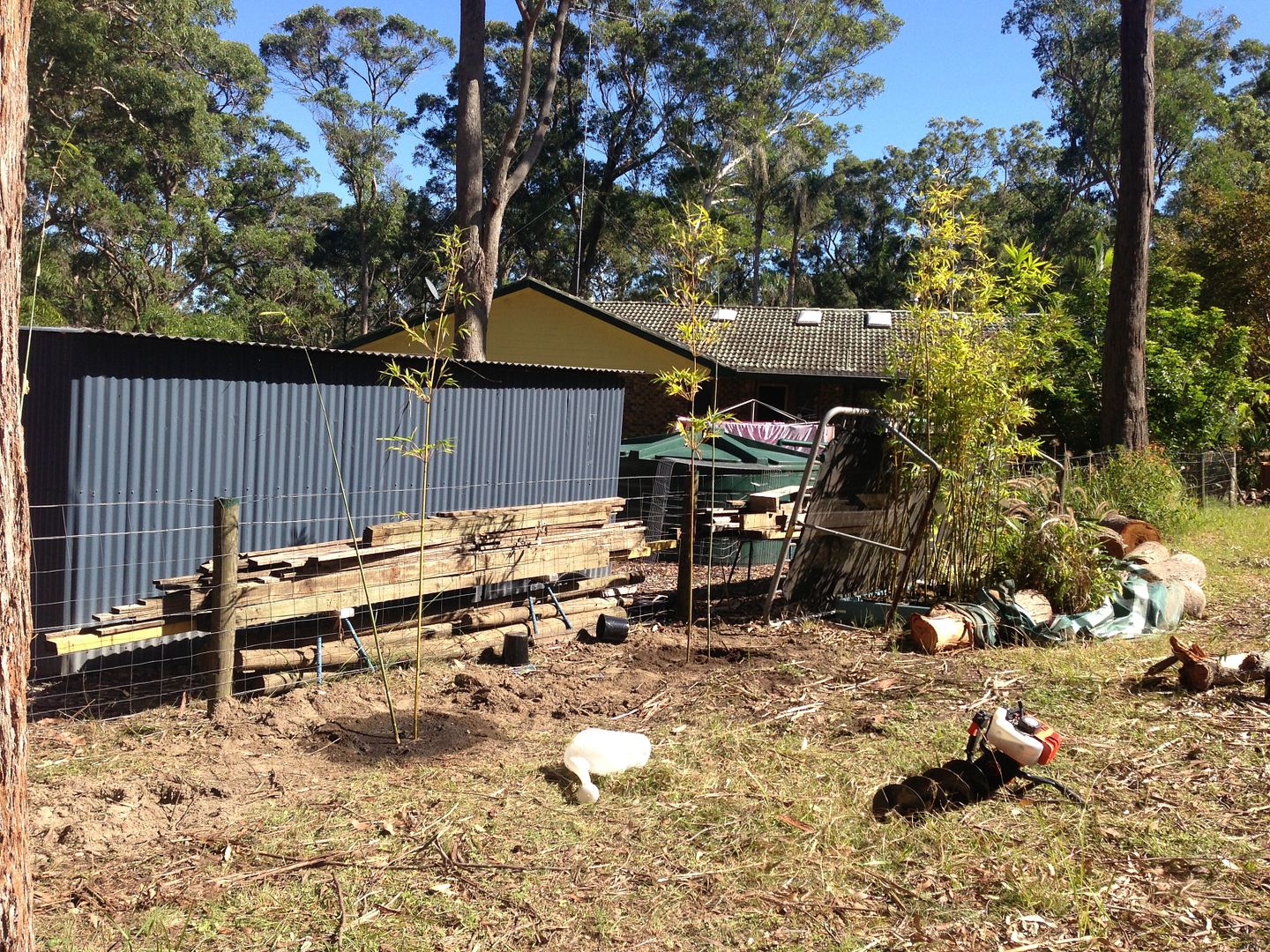 Before - with a couple of Chungii planted
As you can see the front of our yard, is the dead side for the neighbours, and the place that they have stacked their wood and their firewood shed. We want to block this off, so that Chungii bamboo should do this.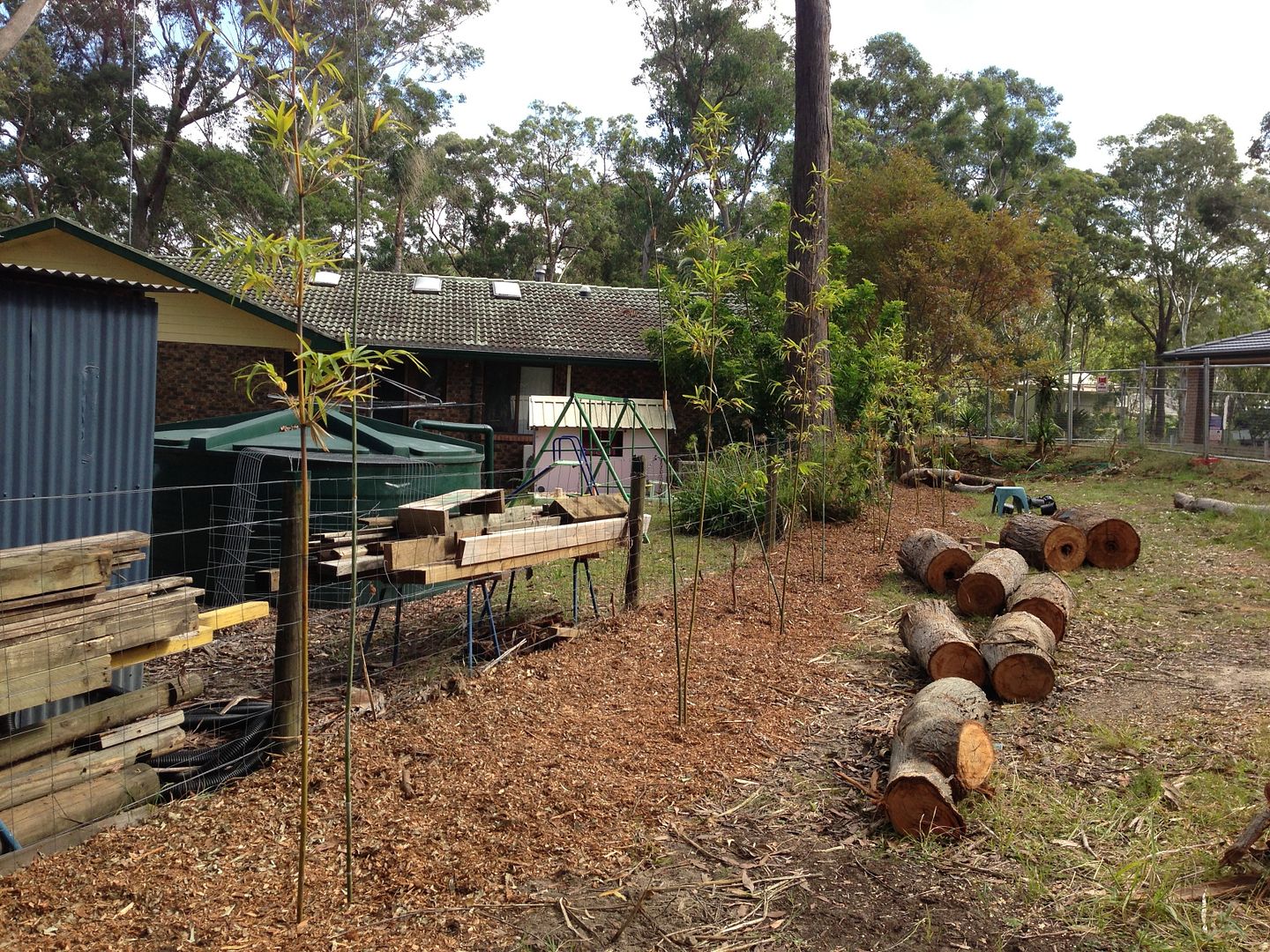 After
I am hoping it wont take too long for these plants to start screening off the neighbours house.
We have also added to the garden at the back of the house. We have finally moved in some of our large Agave and Cycad plants - I need to take some photos of these, but it is good to finally have them out of pots and out of the rental house.