The last couple of days have been action action action at the house.
Monday the painting started. They spent the last two days doing the undercoat to the upstairs and the ceilings. Today they continued the external painting while the weather is good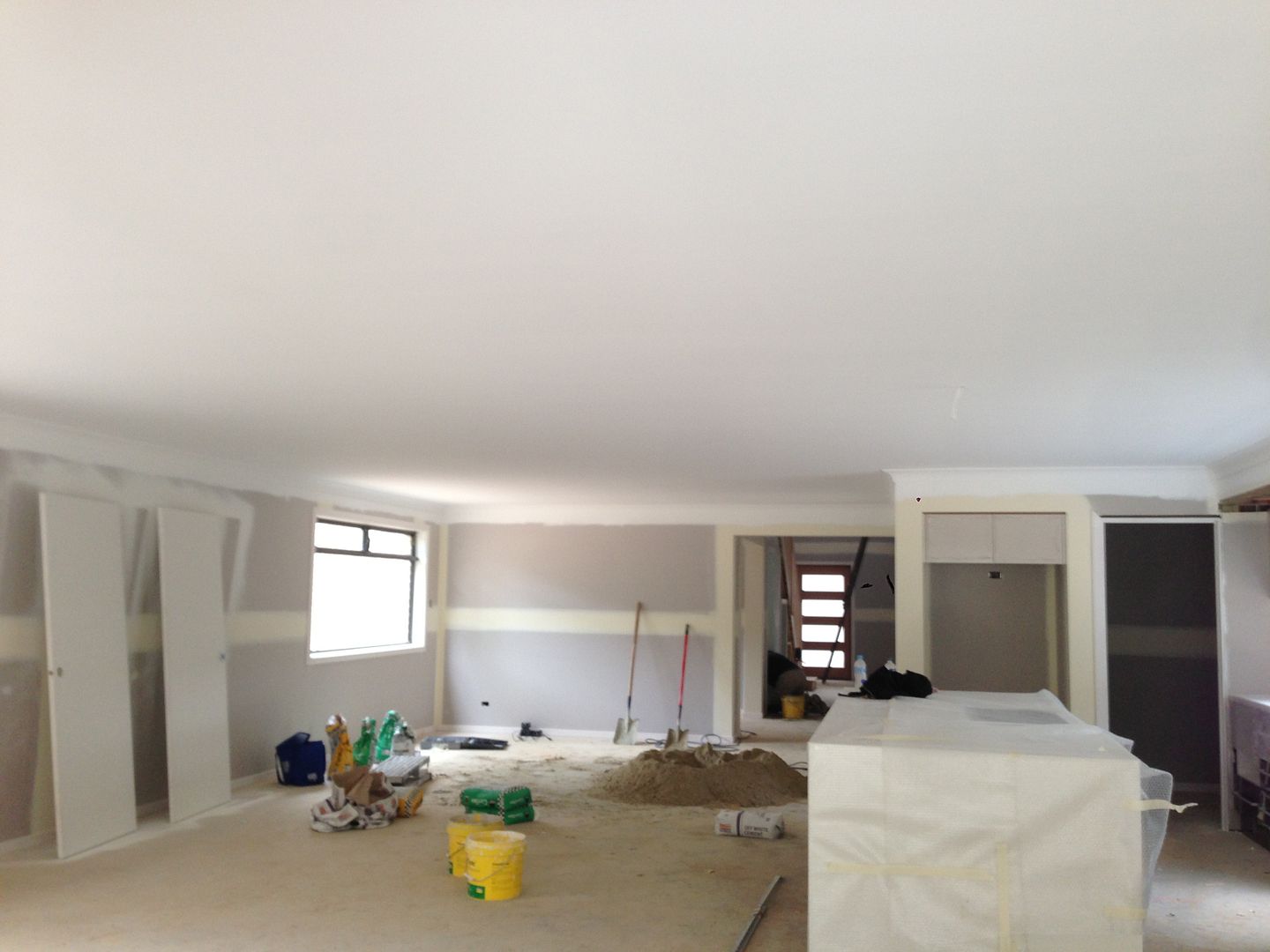 We were told the stone for the benches and vanities should go in seven working days from when the kitchen was installed. Our SS thought that they should go in sometime this week. Yesterday, when I arrived at the block after 5:00pm I noticed that there were still people working. I walked past the skip bin and noticed that there were boxes for the basins in there. I was hoping that seeing this meant that the benches had been installed. I wasn't disappointed.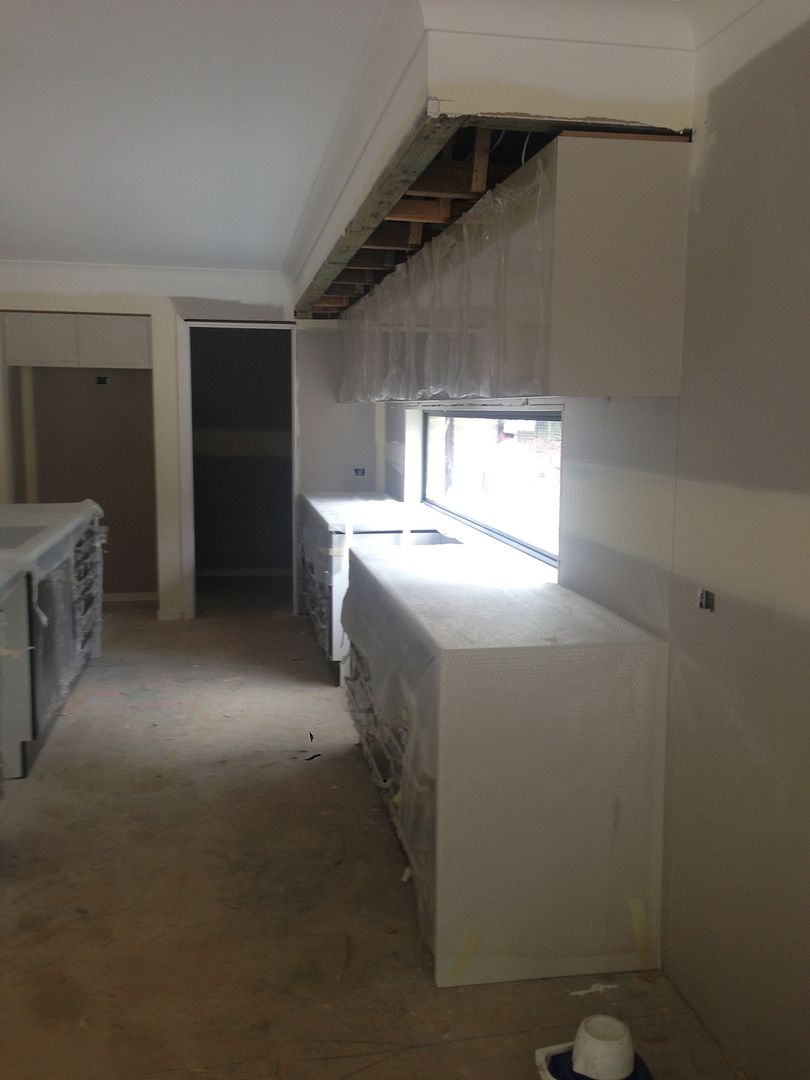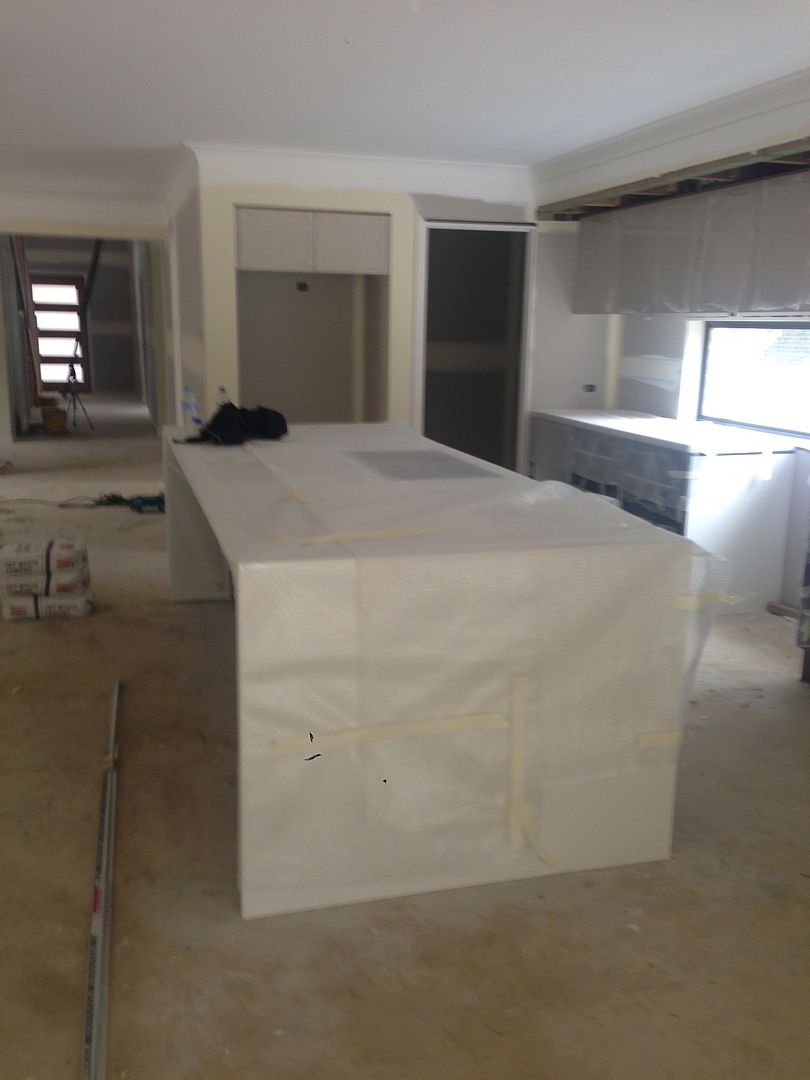 When I saw the benches - it was a take your breath away moment. I was shocked how good they looked. I am so glad that we went with the waterfall end on the back wall run of cupboards - it really finishes it off nicely.
I am a little shocked about the width of the island. It is 1200mm wide, so I knew it was going to be wide.. Our last island was 900mm, so this will take a bit of getting used to, but it is stunning.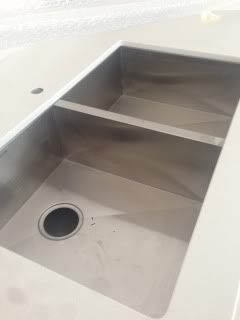 Check out my sink. This is the sink that Mat has been talking about the price of it for the last 8 months. It was expensive, I don't deny that, but it looks so good. It is a Clark Razor sink and it is an undermount sink. I did not want an undermount sink as I did not want to pay the additional cost for polishing the stone. Total cost of the sink including the polishing was $1,250.00! Expensive, but I am glad we went with it, as it is lovely.
Vanity tops are also in. They are better than I thought they were going to be.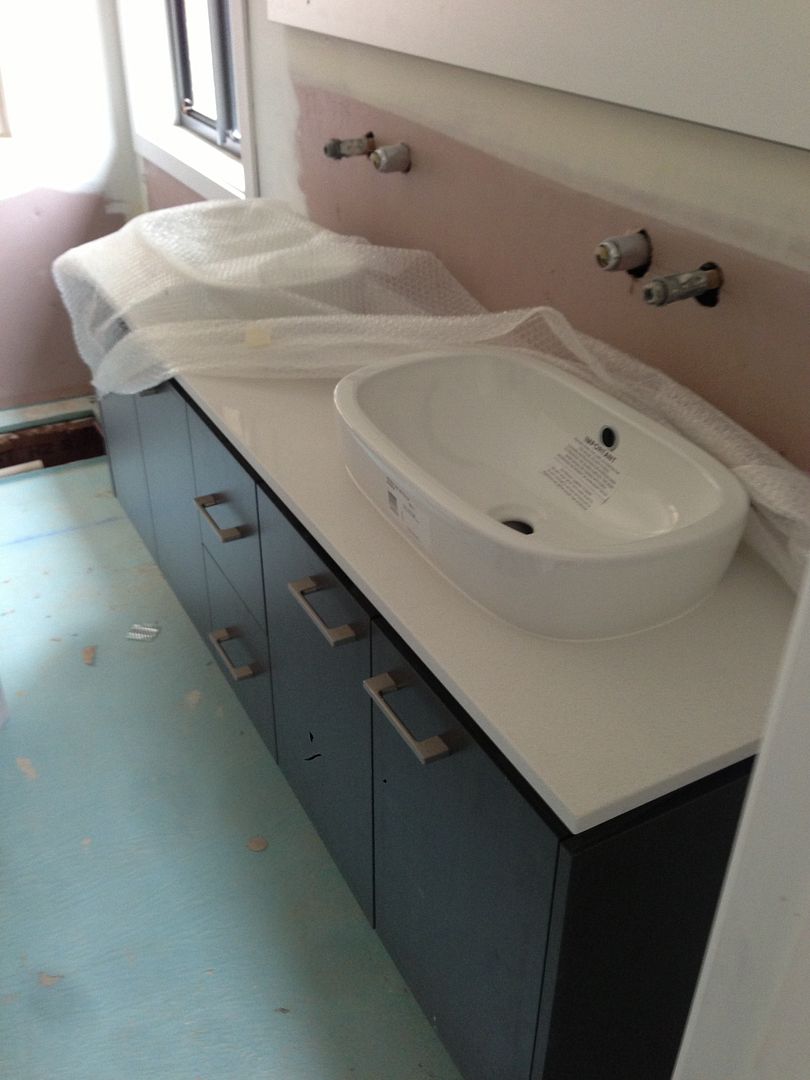 Ensuite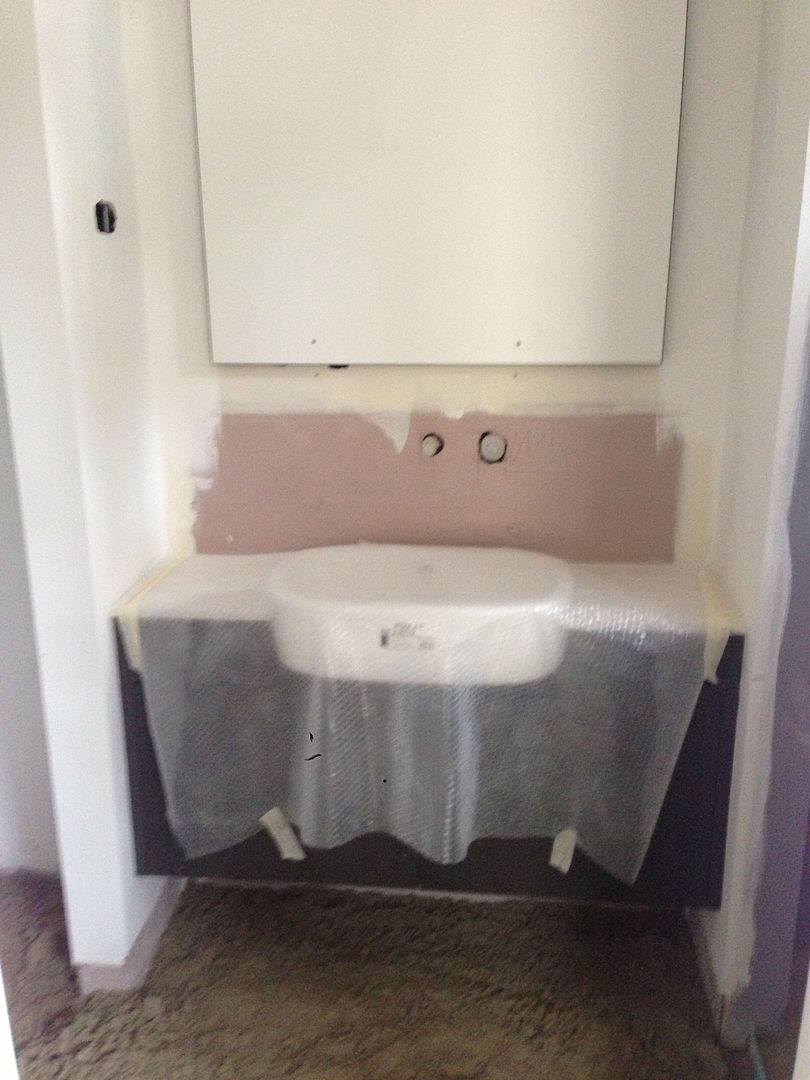 5th bedroom ensuite
The tiles and baths had also been delivered, ready for the tilers to start today.