Apart from the kitchen it has been a bit of a slow week at the house.
The plasterers didn't come back yesterday, but apparently they will be back on Tuesday.
The painters were pulled off our job to do some maintenance on another job, but unless something drastic happens they will be there on Monday and hopefully will stay until all the painting is complete
The carpenter has not finished the bits that are needed for the plasterers to complete the bulkhead in the kitchen, but he did do one noticeable job yesterday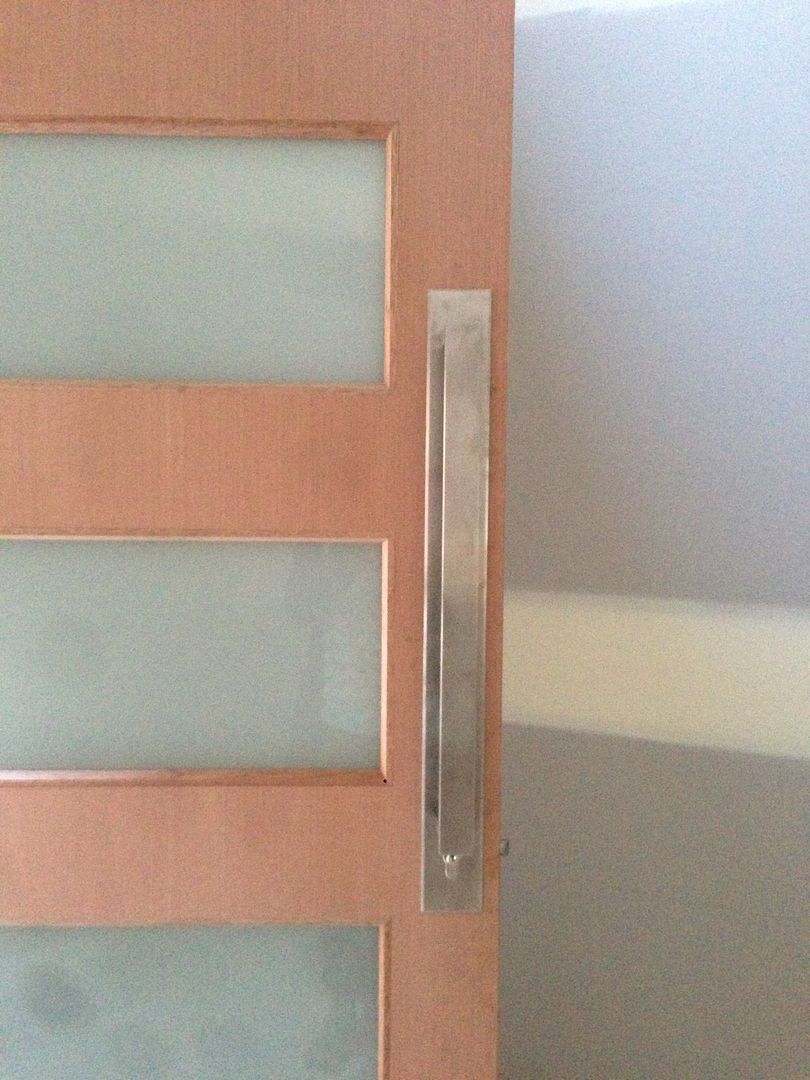 He installed the door handle!!!!
The door handle was a $340.00 upgrade and it is worth the money, I love the look of it and what makes it even better, it is mother-in-law proof