The frames were completed yesterday. All windows and stacked doors are finally in.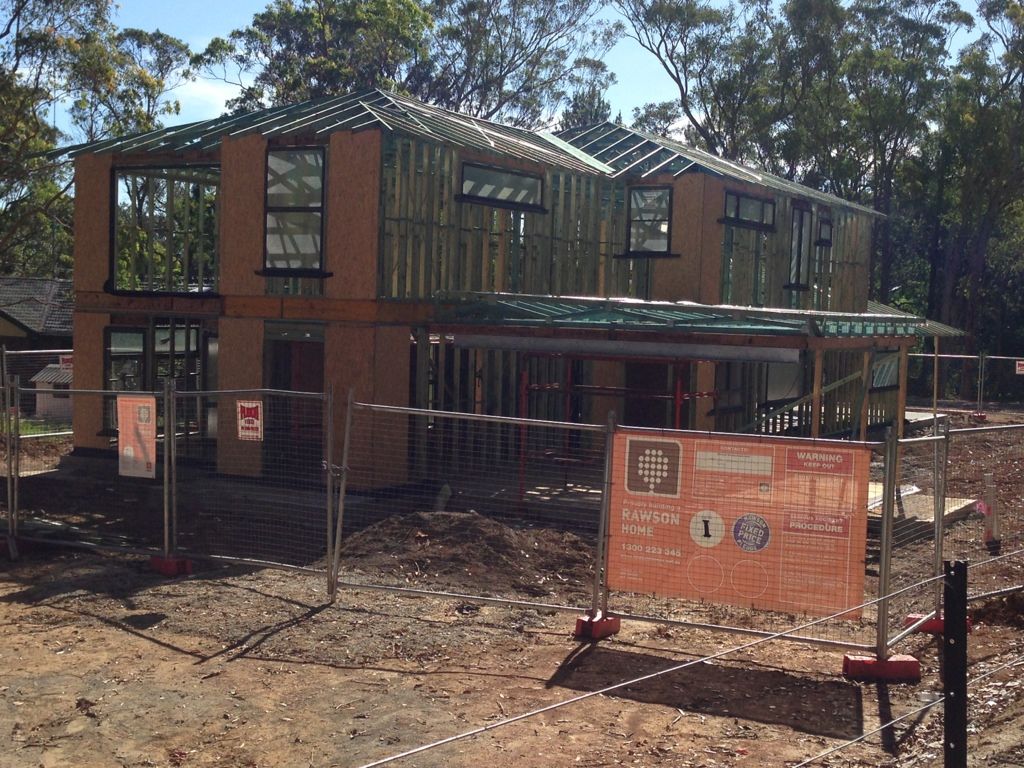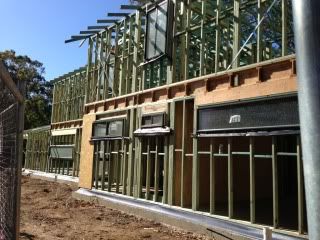 Home theatre to the right of the photo, my kitchen splashback window to the left of the photo
Stackers doors in minus the glass
You may have noticed that the windows are opaque at the moment. That is the Protect a Window that has been painted on all of the windows to protect them from being scratched.
I spoke with our SS yesterday for our weekly update. The bricks are going to be delivered today - it is only a partial delivery of 8,000 bricks. The water has not been connected yet, and the bricklayers are being used elsewhere, so as I predicted we will not have a start on bricks before the Christmas break. I am disappointed, however, someone put it perfectly for me - at least when they start they will be nice and fresh from their holiday break.