Yesterday we had to go down to Sydney to pick up some friends. We were already a little late, but thought we would drive past the block to see if there was happening. To get to the block we have to drive past a couple of houses that are being built and there was not one tradie on site. I was not hopeful that there would be any on ours. We drove down our street and I saw a truck sitting on the site of the road opposite our block - upper frames and trusses.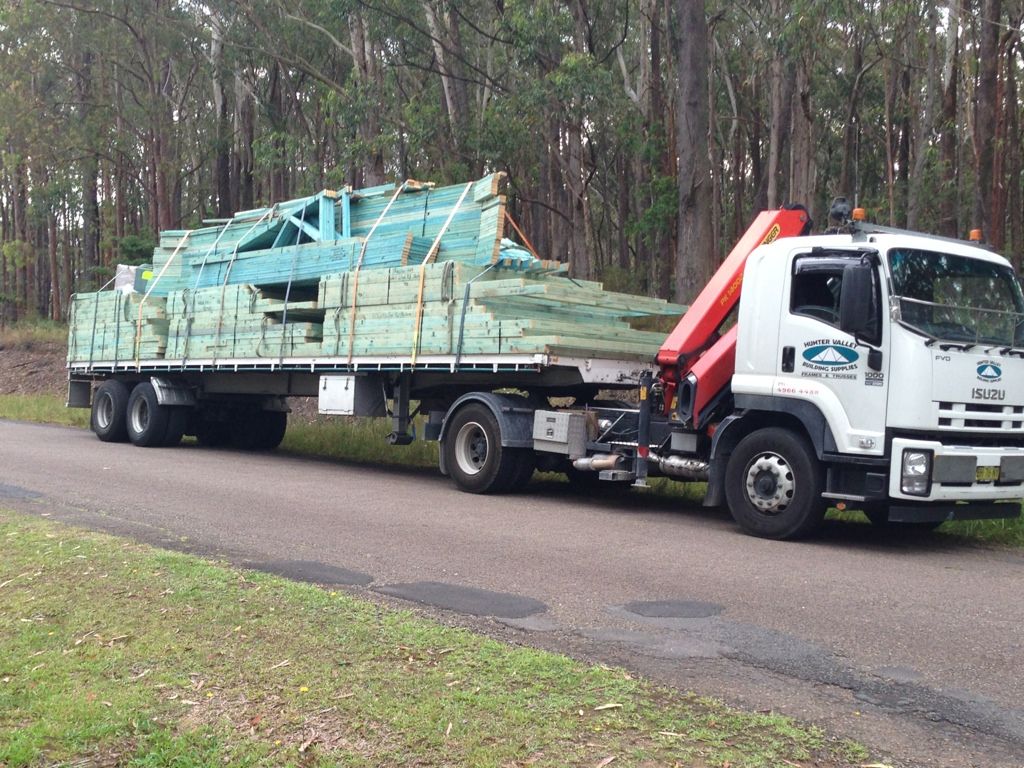 We drove a little bit further and not only were there carpenters on site, but they had nearly completed the lower frames. We arrived at the block just after 8:30am, so they must have gotten there early.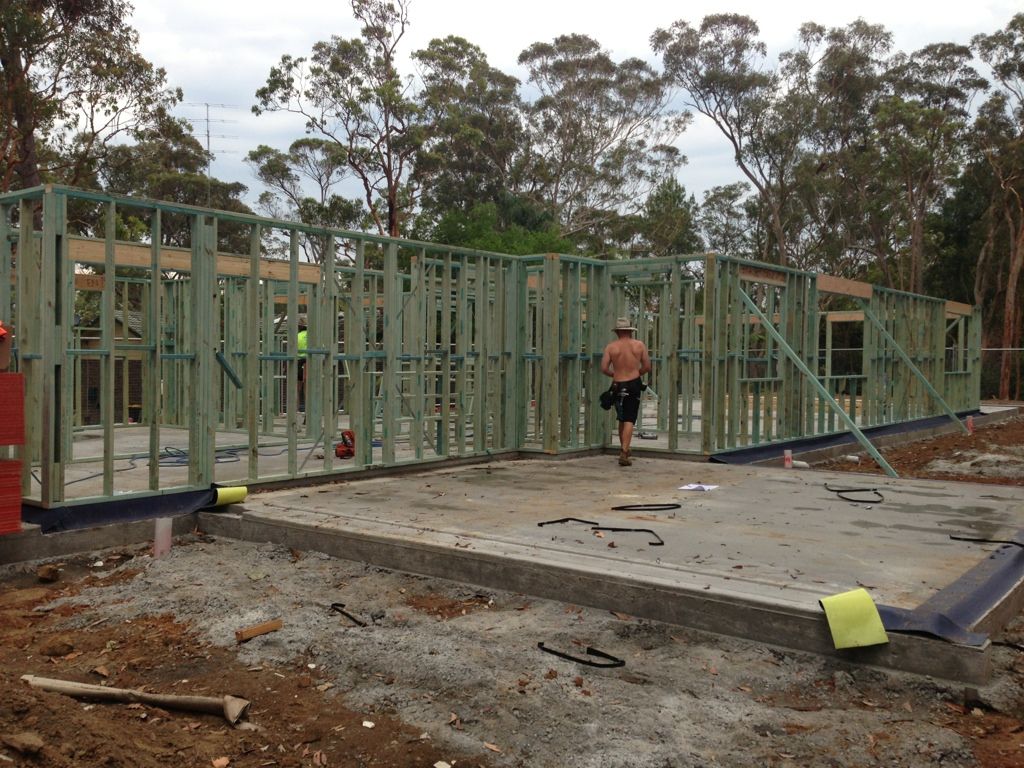 Right hand side of the house. Where the carpenter is walking, this is the internal entry into the study
Left hand side of the house. At the front you have the home theatre, next to that the 5th bedroom ensuite and then the 5th bedroom. the window you can see towards the back of the house is the kitchen splashback window.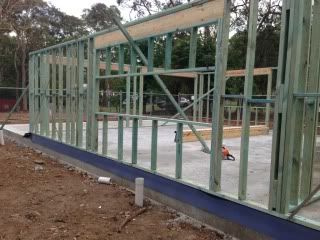 Kitchen splashback window. Excited about this, but nervous, hoping it is exactly centred to the kitchen internally.
Stacker doors at the back of the house. The alfresco is starting to look a decent size which is a relief.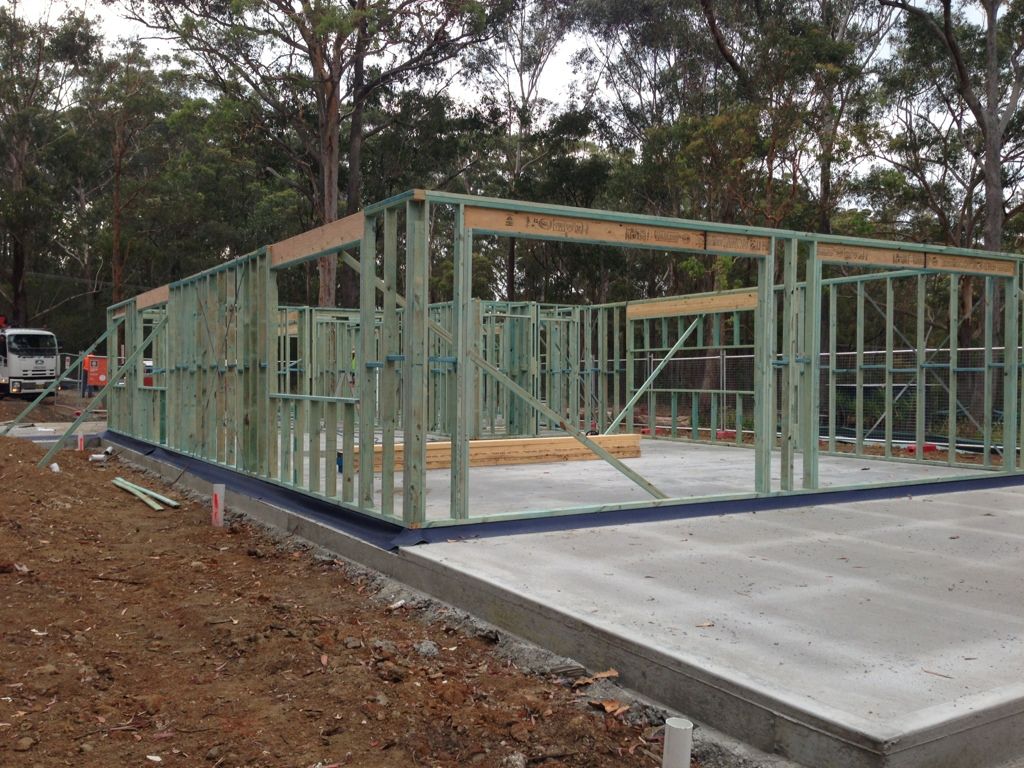 Window next to the stacker door is in the games area, this is where we will have an air hockey table and pool table.
Dining room window to the right, study window to the left.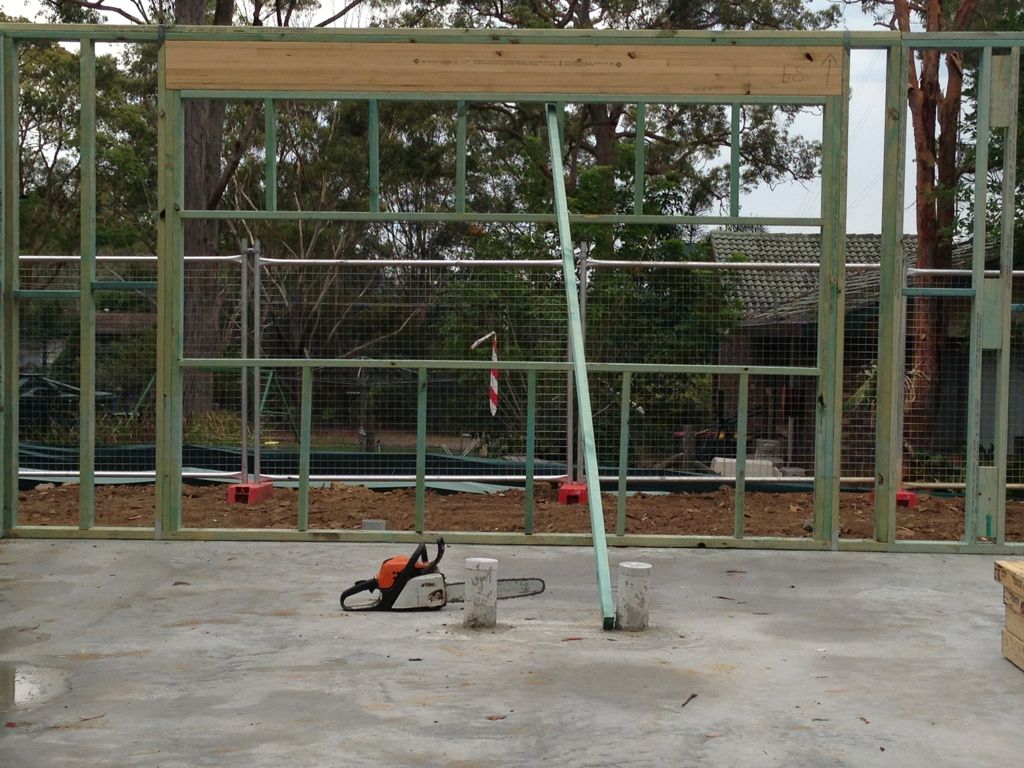 Looking internally at the splashback window.
We spoke with the carpenters and they did show up on site on Thursday morning, but there was no termite barrier. They waited an hour and still nothing, so they left to go and work on another job. Fair enough, people don't get paid to wait around.
When the block had its initial cut and fill, the excavator driver pulled out our gate post and widened the driveway as he said that no trucks would be able to get through if it was left the way it was - he wasn't joking. Yesterday the frame truck just got through the gate even though it is now over 4 metres wide