We lost a day yesterday as for the first time in quite a while it rained for half the day. Today was a lovely sunny day, temperature over 30 degrees, so I was hoping that the carpenters would show up and keep working on the frames.
When I drove past this morning on the way to work no one was there. I was disappointed, but hoped that maybe I was just too early. Luckily it was the latter and when I drove past later in the morning on my way to Harry's hospital appointment there were carpenters and progress
The front of the house - not the best photo as I took it late this afternoon with the sun streaming in.
Study window - a bit shocked by this window. The bottom is fixed and the top is sliding. Even though it is right from the plans - still is an odd window. Height is great and works perfectly for our office desk.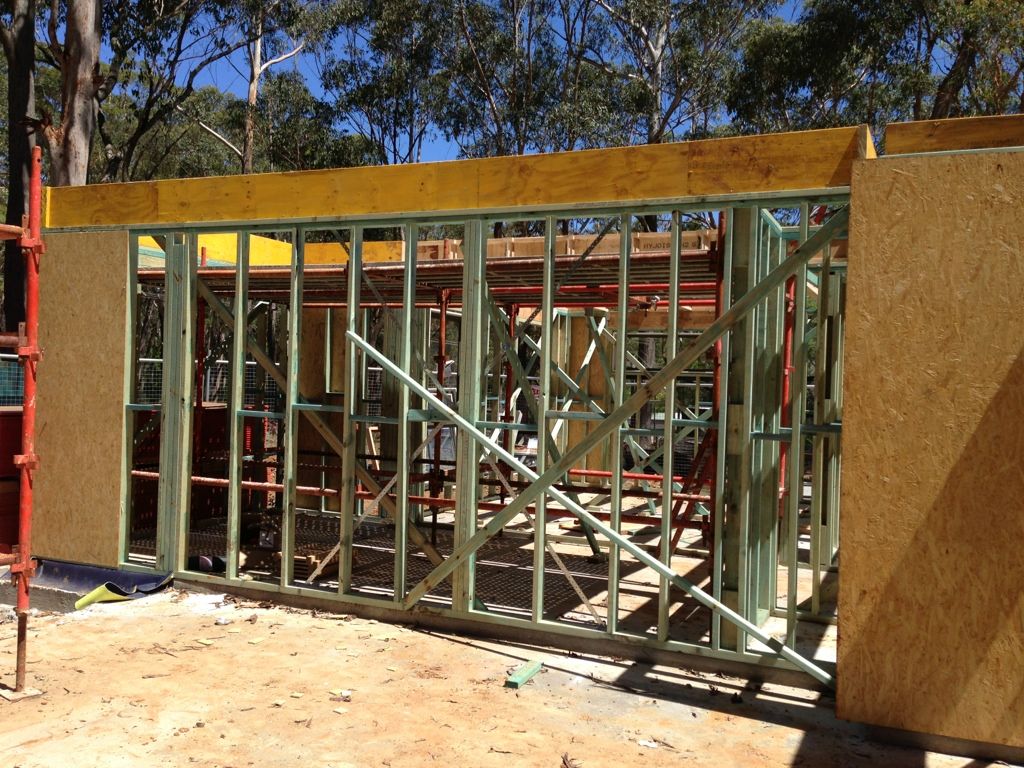 Looking from the garage inside the house. You can see the scaffolding has been errected where the void is.
5th bedroom - on the left hand side you have the ensuite. Window to still go in the shower.

Home theatre. One of the windows at the front has been put in, but they left the other one out - wonder what that is for?
Floor joists for the first floor have been installed. There are still a few to do.
Hopefully tomorrow we will have some more progress. Maybe we might reach the revised goal of ground floor bricks completed before Christmas shutdown.